Before we started. 10 children a day developed cancer and 9 out of 10 children lost their battle with cancer
Today the survival rate is 50% with a 600% increase in treatments
( Their Lives Matter Ireland / Their Lives Matter UK )
We are a group of charities based in Tanzania, Ireland & UK with the united aim to reach every child in Tanzania who develops cancer, and treat them with high quality cancer treatment free of charge with the hope for a continued and healthy life.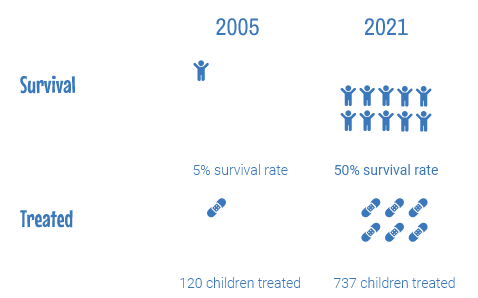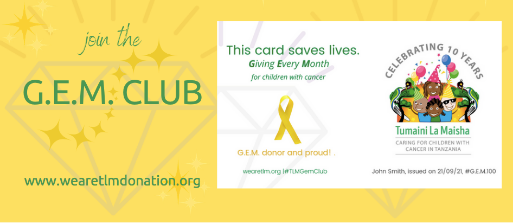 To join our GEM CLUB (donors who give every month) please choose the recurring monthly donation option and help us save lives every day.
Any amount will bring us closer to:

Protecting the immunocompromised children currently on our ward,


Reaching those we are yet to treat and


The long term survival of the services we provide
Donate today, for their tomorrows.
DONATE TODAY
T Shilling
Euro (€)
Sterling (£)
USD ($)
LOVE HOPE STRENGTH, P.O. Box 341258, Austin, TX 78734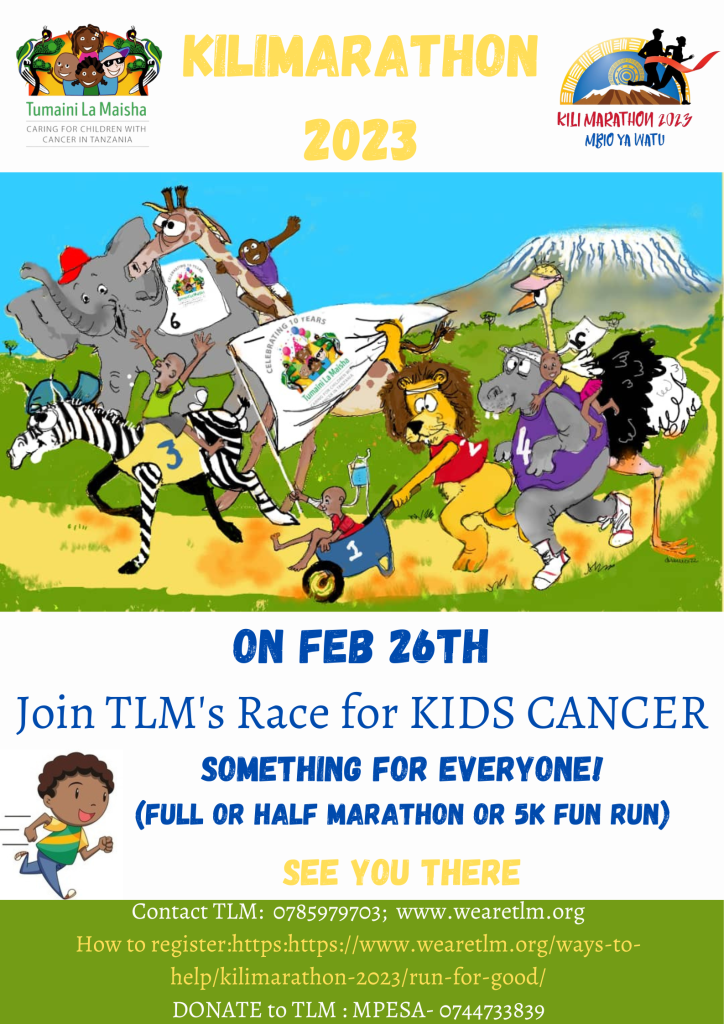 For the second year running (pun intended) Tumaini la Maisha is delighted to announce we have been nominated the 2023 Kilimanjaro Marathon official charity!!
If you are running you can request a free fundraising page to help promote your run. If you are not running please consider supporting our runners.
Our little miracle child who brought us Christmas cheer in the midst of uncertainty

This story features a little girl who showed us that superheroes do indeed live in the hearts of small children fighting big battles.