Our achievements in the development of children's cancer services in Tanzania thus far, have been made possible through the support of a number of key stakeholders and partners. Stakeholders include;
The children and families in our care who constantly guide our progress.
Their Lives Matter sister NGOs in Ireland and the UK.
The Government of Tanzania, through the Ministry of Health and our partnering centres nationwide.
Other medical and educational facilities and experts, many from Ireland and others from across Europe,America and Africa (especially Tanzania).
The public, private and NGOs, in Tanzania and internationally.
As the scope of our childhood cancer service provision in Tanzania grows, so does our need for support. In short, the more children we are able to reach and cure, the more expensive and complex the programme becomes. Although competition for funding is fierce in the non-profit area, we believe that the institutional partnerships and connections we continue to build give us a strong platform from which to secure sustainable funding and powerful partnerships. We wish to increasingly share the opportunity to positively change the narrative of childhood cancer in Tanzania.
We have many different types of donors including individuals, schools, clubs, foundations and private companies. Some have assisted us on one occasion but many are our lifelong friends offering annual or more frequent support. Support is generated through initiatives including fundraising events, monthly direct debits, in-kind collections, grant applications, fundraising campaigns such as our Kibubu Campaign and online channels and as part of corporate social responsibility initiatives. Click here for more.
Partnerships
Partnerships governed by Memorandums of Understanding (MoU) that will continue throughout the duration of our nationwide expansion include:
'We Are TLM & National Children Cancer Centres' – TLM establishes MoUs with all centres supporting the provision of Paediatric Oncology in Tanzania. These agreements identify the responsibilities and sharing of resources between partners centres.
'We Are TLM & Muhimbili National Hospital'– TLM has an MoU agreement with MNH whereby we incur no rental costs for all onsite facilities. We Are TLM, through various donors, supported the construction of two Paediatric Oncology wards (Upendo and Tumaini), a home away from home family hostel (Ujasiri House), TLM offices, doctor's offices and restroom, conference room, store and procedure room, nurses/ doctor lounge, skills room, playroom/classroom and a kitchen. All these facilities are continuously maintained by We Are TLM and MNH.
'We Are TLM & Childrens Health Ireland' – From the beginning, CHI (formerly OLCHC), has been central to our success by offering specialist opinion and services as We Are TLM have been building local capacity. We would not be where we are today without the amazing input from almost every department in this special hospital.
'We Are TLM & DHL' – We Are TLM have MoUs with various DHL and other suppliers specifically for shipping of the supply of chemotherapy drugs and other products and services.
'We Are TLM & Donors' – We Are TLM have MoUs with various national and international donors for the implementation of various operational projects as agreed with the donor. The MoU timeframe will depend on the duration of a particular project.
​Alliances and collaborations
We Are TLM develop alliances with other international networks, international and local organisations with a view to strengthening our operations but without the requirement of a formal agreement.
​External Memberships
​Current memberships include:
SIOP – a medical association that is dedicated to increasing knowledge about childhood cancer internationally.
​The Union for International Cancer Control (UICC) is a membership based, non-governmental organization that exists to help the global health community accelerate the fight against cancer.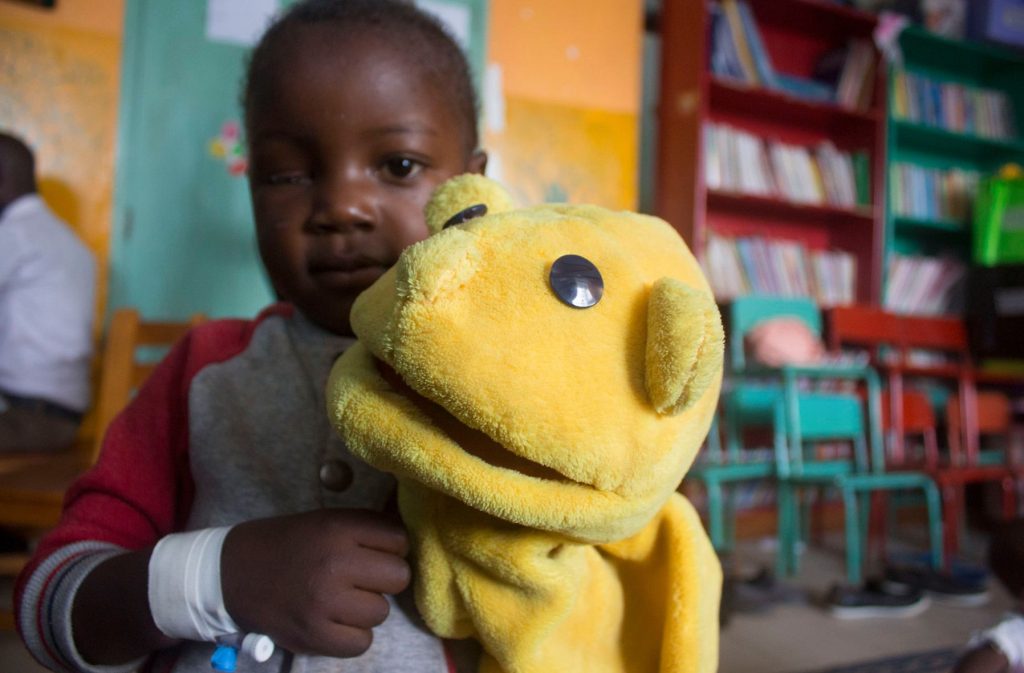 ​In Europe, we have ongoing collaborative programmes with a growing number of medical institutions such as Beaumont Hospital and the RCSI – all in Dublin; and with the Children's Cancer Research Institute in Vienna, Austria. We are actively developing vitally important clinical trials with a number of Universities including Oxford, Birmingham and University College Dublin. In the US, the Baylor college of medicine in Texas and the University of Arizona has officially listed us as an intern partner for those students undertaking an MSc in Public Health.