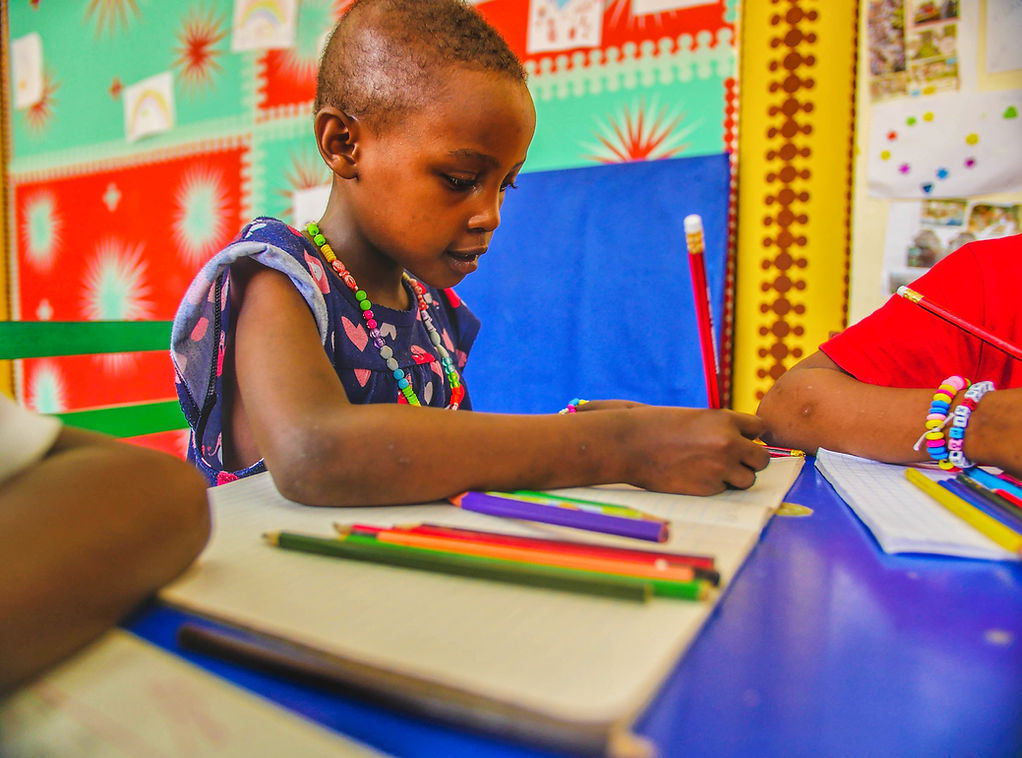 This project area involves sub-specialist training in all areas of Paediatric Oncology care and public awareness and will cut across all levels of the expansion model.
​This will include formal University and hospital based MSc courses, certificate training and informal mentoring for Doctors, Nurses, lab specialists, health workers and non-clinical staff at all levels. Sub-Specialist training in all areas of Paediatric Oncology care and public awareness raising includes:
An MSc in Paediatric Haematology and Oncology for local and regional Paediatricians already in place to facilitate the sustainable increase in availability of locally based specialists for Paediatric cancers in Tanzania.
A ten-week Certificate course for Paediatric Oncology Nurse training already in place to increase the number of nurses qualified in Paediatric Oncology across the country.
Short course training to include emergency Paediatric life support; Paediatric EWS, Paediatric Oncology Surgery and others, will continue to be implemented.
External and internal placements to provide training for network staff both at our Hub and internationally. Training to be offered by specialists in areas including Infectious Disease, Radiology, Radiotherapy, Medical Laboratory Sciences, Specialist Oncology Nursing, Paediatric Oncology, Pathology, Oncology Pharmacy, Palliative Care and Medical Engineering. Training will also be provided to psychosocial teams in specialties such as counseling and Play Therapy
Awareness programmes will be designed centrally and conducted nationwide targeting health professionals specifically as well as the general public.
Training outreach and support staff across the country. TLMSP brings with it multiple new staff roles. We Are TLM will provide local training for these new roles increasing the capacity of healthcare workers at all levels.