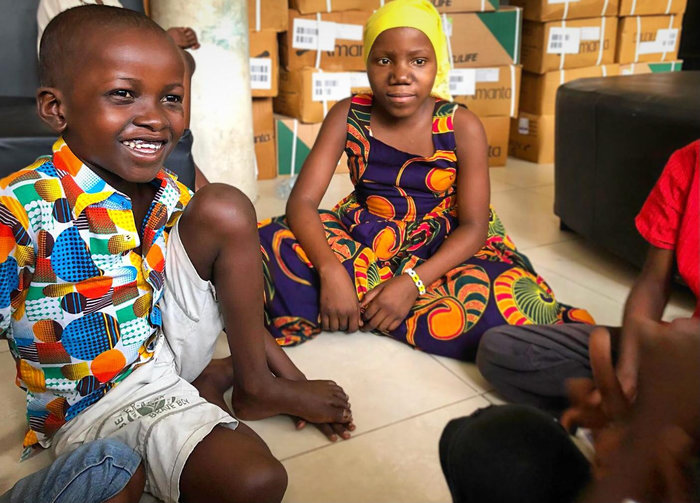 The first three months of 2021 have been as jam-packed and full of excitement as ever and this newsletter is just the tip of the iceberg! Take a look at all we've been up to!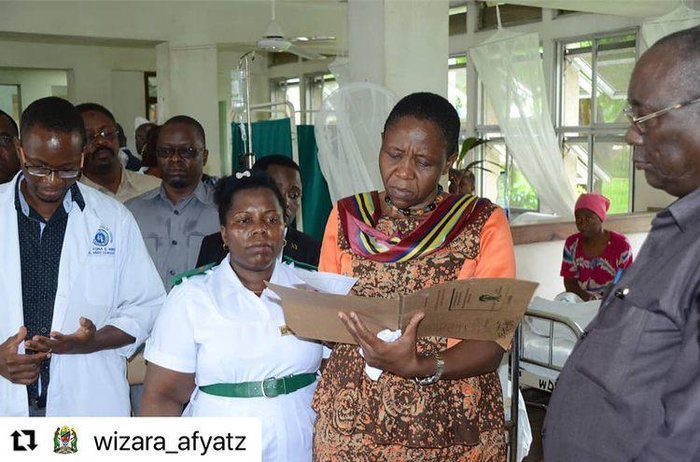 January 1st: Visit from Minister of Health Dr Dorothy Gwajima
We started off the year by welcoming a visit from new Minister of Health Dr Dorothy Gwajima to the Upendo/Tumaini & Ujasiri Children's Cancer Wards as part of a larger public visit to Muhimbili National Hospital.
Dr Dorothy commended our wards and the services Tumaini La Maisha have been instrumental in bringing to the hospital such as the PICU and NICU units, saying that such state-of-the-art services are still largely unavailable in many African Countries.
'In short, I would like to acknowledge their significant contribution to improving health services in the country and more' Dr Gwajima.
The Minister also alluded to the coming years plans and the organisation of bone marrow transplantation services, more trained specialists and the arrival of new equipment from March 2021 to support the health services offered at the Hospital. We look forward to fostering our relationship and continuing to partner closely in the pursuit of greater cancer control measures and health for the children and youth of Tanzania.
00:0000:06
#WishFor2021
We also heard some of the wishes of our patients: everything from being a teacher, pilot to going back home after treatment. Take a look at Irene's wish above!
00:0000:29
Apples for everyone!
The start of the year also brought with it a weekly treat of an apple for every child receiving cancer treatment at Muhimbili National Hospital thanks to an Overseas Donor and their facilitator CSI Construction here in Dar es Salaam. Thursdays now have a different meaning to the children and they really look forward to receiving their 'apple tamu' (tasty apple!). What a great example of the joy that a small commitment to compassion and consideration brings! Take a look at the children's reaction here!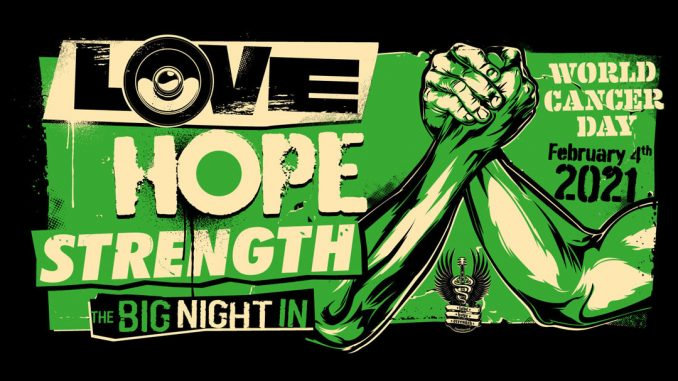 WORLD CANCER DAY
4th February was World Cancer day and we were delighted to be recognised and thanked by our partners in the Ministry of Health in their media splash for the day. On our social channels we shared reflections on cancer care and the importance of world cancer day with thanks to our friends in the Union for International Cancer Control. We also took part in the Love Hope Strength Foundation's Big Night In by sharing a conversation between two of our survivors Eliakim and Gustav who have both gone on to pursue a career in the medical field with Gustav working with us as a phlebotomist after himself receiving treatment for leukaemia. Take a look at our blog post about their conversation here https://www.wearetlm.org/news.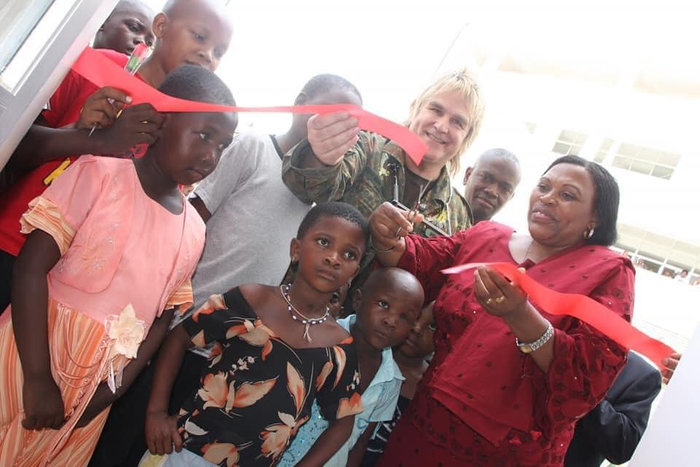 10 Years at Muhimbili National Hospital
The 8th February 2021 marked the 10 year anniversary of the day we moved the children's cancer centre to Muhimbili National Hospital. In a 2012 article available through this link: https://onlinelibrary.wiley.com/doi/full/10.1111/j.1365-2141.2011.09003.x, written by Dr Jane and Dr Trish for the British Medical Journal of Haematology they outlined the need for the move:
'In 2005, approximately 100 new children were seen. By 2009 this figure had risen to 330. In fact, thanks to the success of recent initiatives, this situation has become significantly more serious with (on average) 50–60 inpatients now cared for in this original space designed for a maximum of 17 patients… To begin addressing this issue a brand new ward facility was designed and renovated at the MNH. It comprises two ward spaces – one has the combined roles of accommodating the seriously ill, outpatients and a small procedures room and a second functions as a hostel and day care ward where well children are cared for, either undergoing routine treatment or simply waiting between cycles of treatment. The space allocated to this unit more than doubles the clinical space for children's cancer care. Most importantly, chemotherapy is no longer reconstituted on the open ward but instead within a separate facility and using a brand new safety hood thus protecting both staff and patients.'
The move was facilitated by Muhimbili National Hospital and partly financed by the Love, Hope and Strength Foundation. 'So many old friends' Dr Trish commented looking back at the wards to which we arrived all those years ago. Andy Wilson, Matt Banks; Peter Stocker, Dr Alwyn Andrew- Mziray (RIP), Dr Jesse Kitundu, Prof Twalib Ngoma and many other wonderful people pictured who played a part in this game-changing move.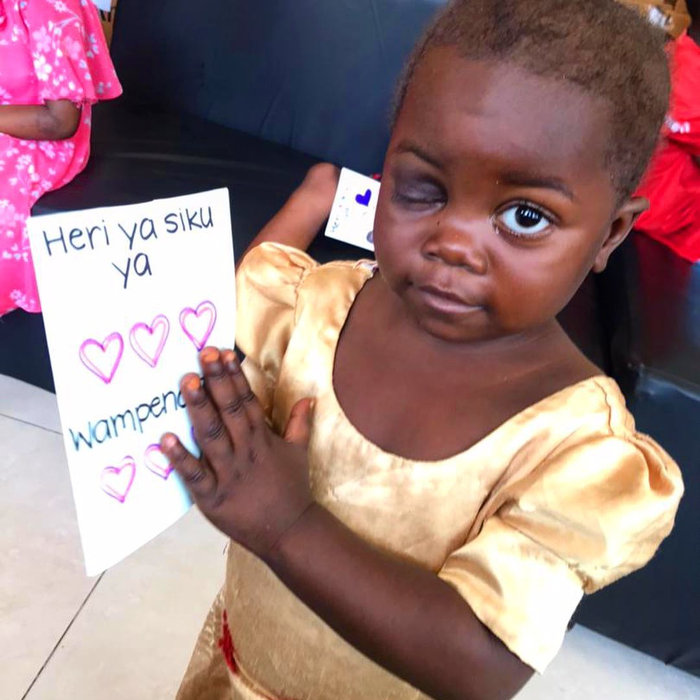 14th February: Valentines day Cards from Hopac Heroes
Two fantastic students from the Haven of Peace Academy in Dar es Salaam (HOPAC), Aanika and Rina, reached out to us to present their ideas on how they can support the children and adolescents receiving cancer treatment in the Upendo & Tumaini Wards! They had previously participated through HOPAC in our TLM Piggy Bank campaigns and were inspired to do more. As we are not in a position to welcome outside visitors to the Wards or Ujasiri House, we are working together to find virtual solutions until they can come to visit their peers and enjoy activities together. To start, these remarkable young women took it upon themselves to write an individualised Valentine's Day card for each and every child in the Ujasiri, Upendo and Tumaini bubbles. That's more than 120+ cards! On receiving their cards, many of the children were taken aback to receive something uniquely for them, addressed to them. A truly special moment they will not soon forget. We've already seen some cards being tucked away in pillow cases for safekeeping!! We are already discussing adding a penpal element to the schools next Piggy Bank Campaign in April and know that Aanika and Rina are presenting an assembly for the whole school on Childhood Cancer Awareness in Tanzania! Thank you Rina and Aanika for your compassion and dedication. We know the future is bright for you and we look forward to a continued friendship and fun times ahead!!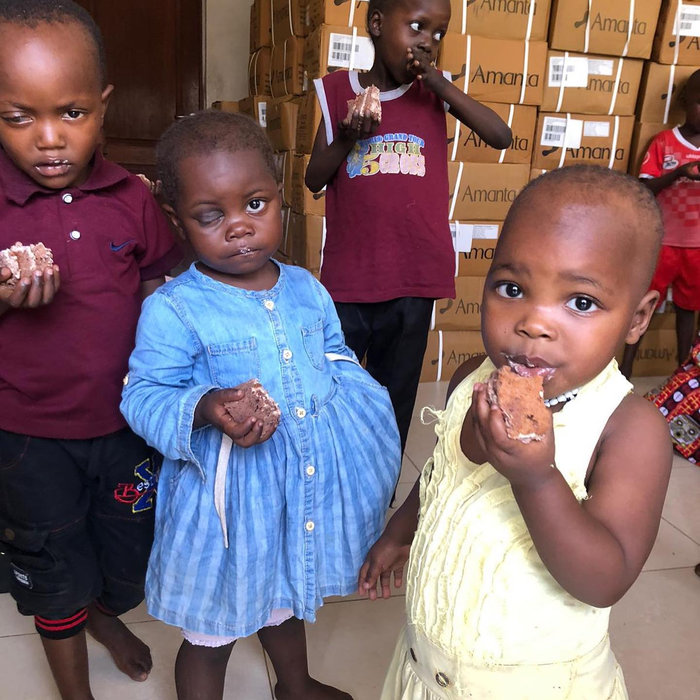 15th February International Childhood Cancer Day (ICCD)
This is one of the most significant days in our diary each year, and no amount of restriction could have stopped us creating a memorable and joy filled day for the children undergoing cancer treatment at the Upendo and Tumaini wards and those staying at
Ujasiri House.
TLM's ICCD 2021: Launch of Partnership with Fortune and Friends
We started with a DRUM AND DANCE CLASS on zoom thanks to theatre and arts NGO Fortune and Friends. We were gifted with a performance AND were taught a new dance, the drums to go along with it AND were gifted 5 beautiful big new drums that we are all very excited about! The children were also very excited to see themselves and each other on the TV! This was the launch of a partnership with Fortune and Friends for weekly drumming and dance classes every Tuesday morning for five weeks with a view to extending it! Despite some technical and connectivity challenges – the children are completely taken with our wonderful teachers Kayumba and Mary and we are all so grateful to Brian and Jamie for reaching out to us for this partnership! Here's to continued drumming, dancing and success!
ZAWADI (gifts!) We were the recipients of a whole host of wonderful gifts and treats on this special day and are so grateful to all our partners for following our guidelines and making sure deliveries were safe and in line with best practices! Rehemas Kitchen sent us a custom ICCD cake in the TLM colours as well as a huge supply of essentials like beans, flour and dried foods for the families at Ujasiri House – they literally went down a treat! GreenHealth donated cleaning supplies, pampers, dental health packs and gave a monetary donation for which we are most grateful. Finally, Africraft safely delivered a delicious cake for the children on the wards as well as paints, welcome kit supplies and the coolest pencils made from recycled newspapers which the children used to write diary entries about their day! Thank you all!!
Chap Chap After cake, comes Chap Chap (Swahili term for arts n' crafts!). TLM waste NOTHING, and so we thought we would give used Piggy Banks from our Christmas campaign a new life – and career in music! Thank you to the Clown Doctors, teachers and Skills teacher Prisca for collaborating on these repurposed instruments which the children assembled with beads/pebbles' bottle caps inside to make noise and fabric scraps on the outside from our parents skills class to customise their 'shakey shakey'! The result? Click here to see https://web.facebook.com/655410527921969/videos/3522337194562607
Take a look at the quote below from Dr Trish in the UICC press release!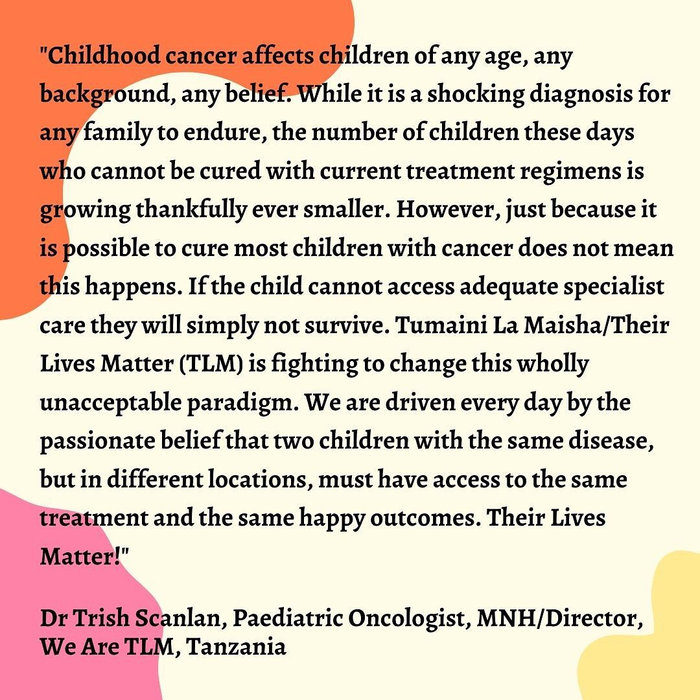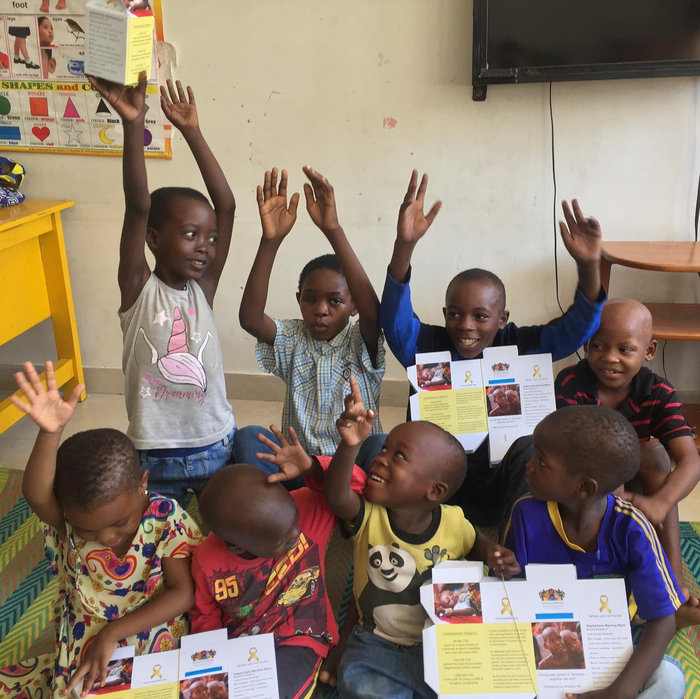 TLM 2021 Piggy Bank Campaigns
The 15th of February was also the day we launched our first TLM Piggy Bank Campaign of 2021! Piggy Banks come as a cardboard flatpack box which students assemble themselves and work to fill the box with small donations while championing the childhood cancer awareness and early warning sign messages on the boxes exterior! Each box represents a child in Tanzania that will develop cancer this year and we have found the campaigns to be hugely successful particularly with school children and those connected to our work. For more information on our Piggy Bank Campaign take a look at this video. Although many schools are exclusively online and students have limited physical access to their communities, many schools were still eager to partake in this campaign and raise awareness safely! We are so grateful to Al Irshaad, Reader Rabbits, Braeburn International School and Al Muntazir Seminary for taking part! We look forward to collecting all your Piggys before Easter! Next Piggy Campaign Launches just after Easter 2021 – make sure your school is signed up contact vasb@jrnergyz.bet today!
What's a Piggy Bank? Click below!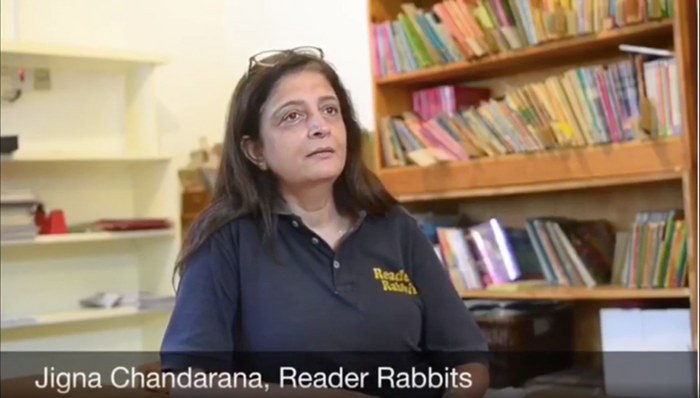 Readers Rabbit
Founder and Principal Teacher of Reader Rabbits Kindergarten and Primary School Jigna Chandarana has been instrumental in the success of our Piggy Bank campaigns and has been supporting TLM for over ten years in a variety of ways. She is a powerhouse of compassion, consideration and support, and we wanted to highlight her this ICCD and in general. This write up and interview tells you more! https://www.wearetlm.org/single-post/reader-rabbits-the-little-primary-school-with-the-huge-heart
TLM the official charity of Kilimanjaro Marathon
Thousands upon thousands of people flock to the Kilimanjaro region for the Kilimanjaro marathon and fun runs every year. Although restrictions prevented our staff from taking part, we were honoured to be the event's Official Charity Partner this year! Runners had the option to select to 'Run for a Cause' and collect sponsorship donations for TLM! We are delighted that the event was safe and a success and look forward to taking part next year in an even bigger way! Thank you Kilimanjaro Marathon and Asam Oil for your support!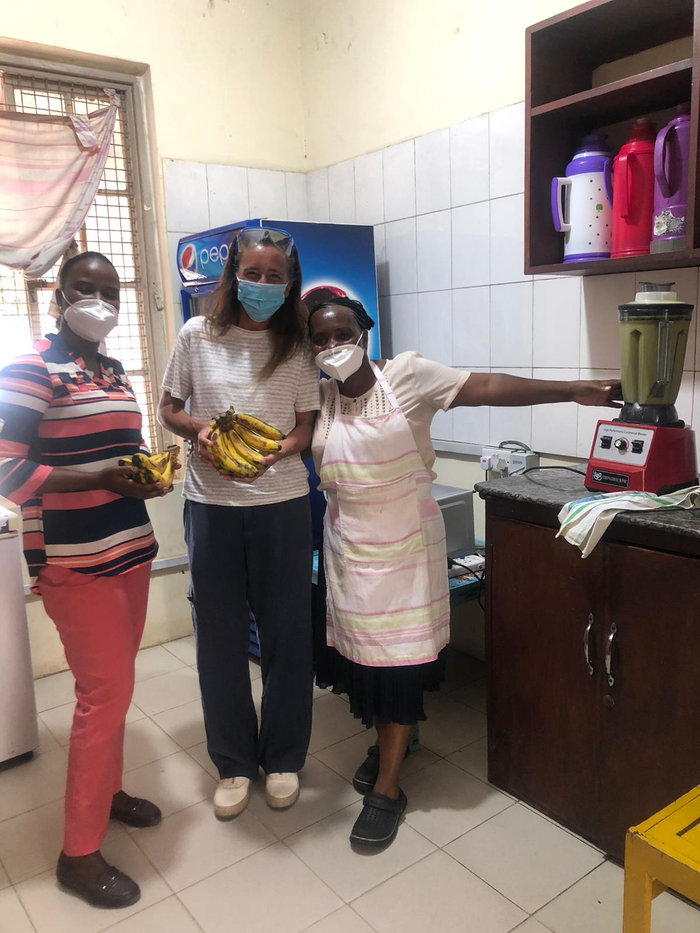 Nutrition programme: Visit from Dr Elena Ladas
The International Initiative for Paediatrics and Nutrition (IIPAN) is a global health programme at Columbia University Irving Medical Centre (CUIMC) that is home to a pioneering nutritional research and clinical care initiative in paediatric cancer units in low and middle income countries (LMIC). In 2019, TLM was able to take on Anna, our Clinical Research Nutritionist to help support the nutritional needs of our patients and oversee the Nutrition Programme. We were delighted to welcome Dr Elena Ladas from IIPAN recently who came to check in! Since the visit, we have implemented another nutritional supplement WHO's F100 which is being made in the TLM kitchen at Ujasiri house (along with our yummy smoothie and nutritious porridge) on a daily basis for children Anna sees in need. Dr Elena was so kind and complimentary of our programme and Anna's work – even stating that we are the only LMIC cancer unit she has seen with 'such an incredible nutritional smoothie'!. We look forward to continued collaboration and visits from IIPAN – Karibuni Tena!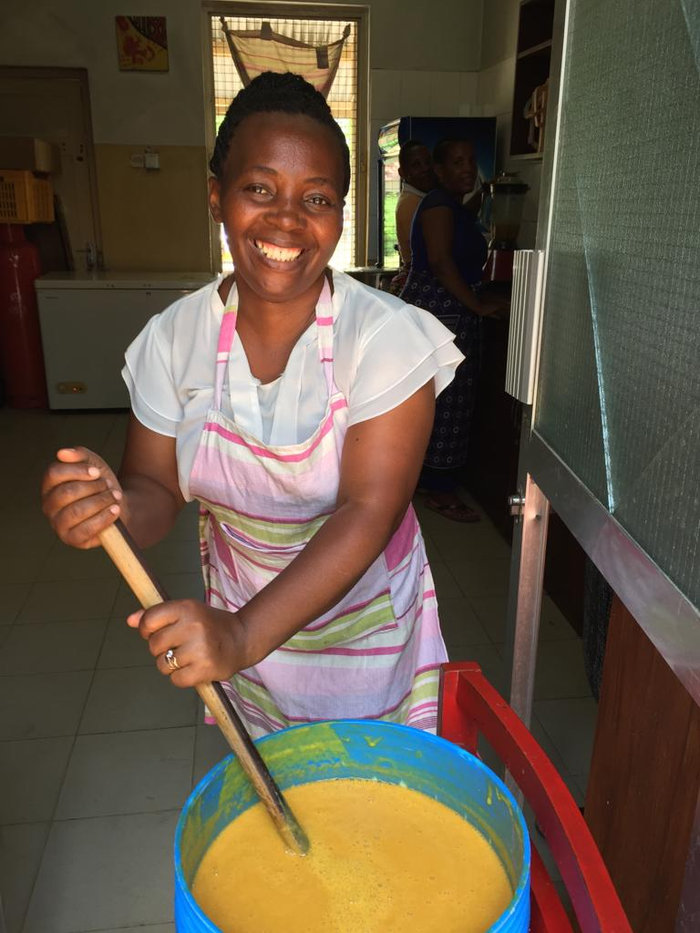 International Women's Day
Speaking of smoothie: Hilda!! To celebrate this International Women's Day we prepared and shared this video of Ujasiri House Manager and Smoothie supervisor Hilda.
Hilda manages the nutritional smoothie supply, preparation and distribution, all in-kind donations to TLM, welcome packs for every child arriving to the wards, all the store rooms at Ujasiri, follows up with patients who travel home from the hostel, knows all the names of the ever changing Ujasiri family and does it all with a smile and can-do attitude. The smoothie programme was inspired by her as she previously would bring home made juices and smoothies to the children as a volunteer many moons ago. Hilda is endlessly kind, compassionate and loving – take her smoothie tour here!
Love Hope Strength kindly honoured another of our incredible colleagues for International Womens Day – the fantastic Dr Hadija Mwamtemi. You can read her story here….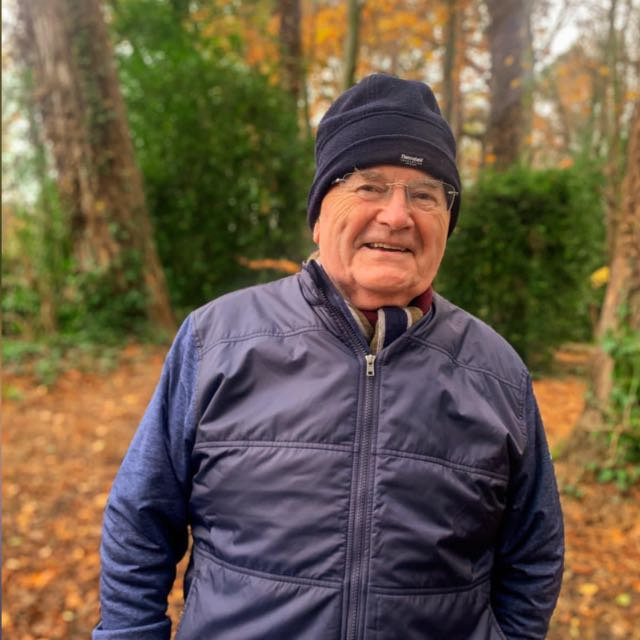 Fitness Challenges:
The amazing Martin and Brenda recently walked the walk for TLM – read more about their efforts Martin's Million Steps and Brenda's Walk for Fr Terry on our blog:
www.wearetlm.org/news
Sincere thanks to them and to all who supported their efforts.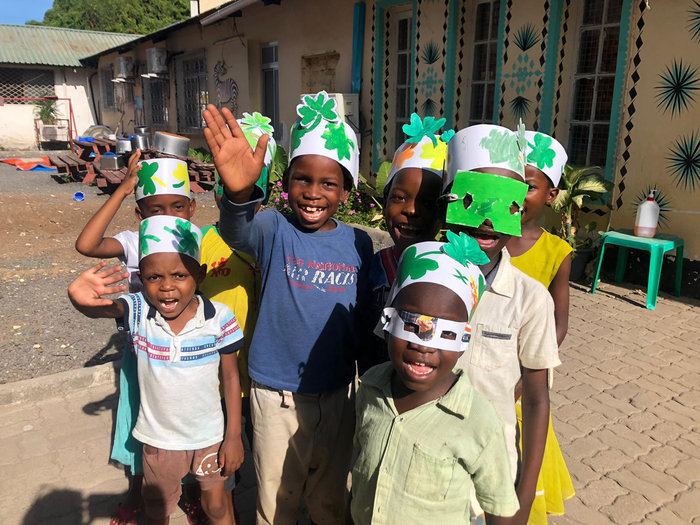 St Patricks' Day
This St Patrick's Day we made our own parade at Ujasiri House!! Take a look at the children in their home made costumes and varied interpretations of St Patricks here! Thank you so much for Rehemas Bakery once again for making us a custom St Patricks Day cake – green for the day that's in it!! Did you see our St Patrick's Day campaign?? Who knew virtual parades could be so much fun!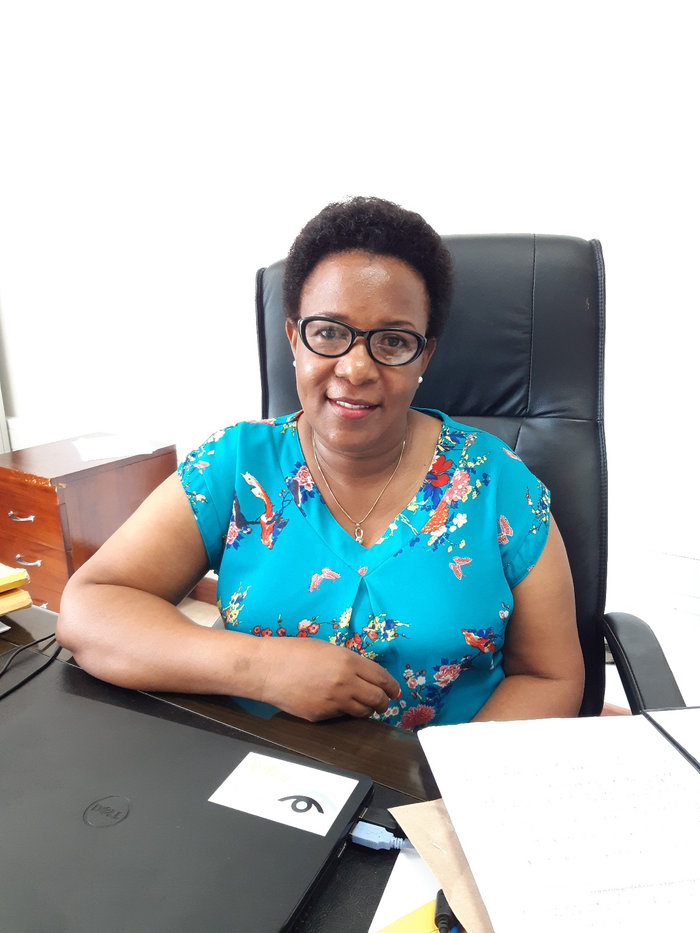 Dr Blandina called to serve!!
Hongera sana sana sana and congratulations are in order for our very dear and much loved, admired and respected, Dr Blandina, Tumaini La Maisha Founding Board Chairperson and current Board Secretary and never forgetting Mama to the beautiful angel Vicky – who has been called to serve!!!
Dr Blandina has been appointed Chairperson of the Fisheries Education and Training Agency – FETA by President of Tanzania Mhe. Samia Suluhu Hassan! Hongera sana Dr Blandina tunakupenda sana!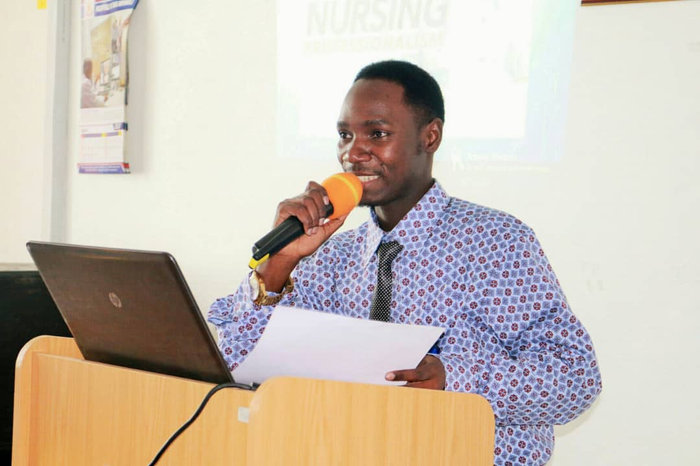 Nurse Ruchius Honoured by Muhimbili Hospital Executive Director!
We are so proud of our wonderful nurse Ruchius who was recently honoured by the Executive Director of the hospital with a certificate of appreciation for his continuous work in Health Education and awareness. We are so proud of Ruchius and are so grateful for his proactive and determined approach to work. You Are TLM Ruchius!!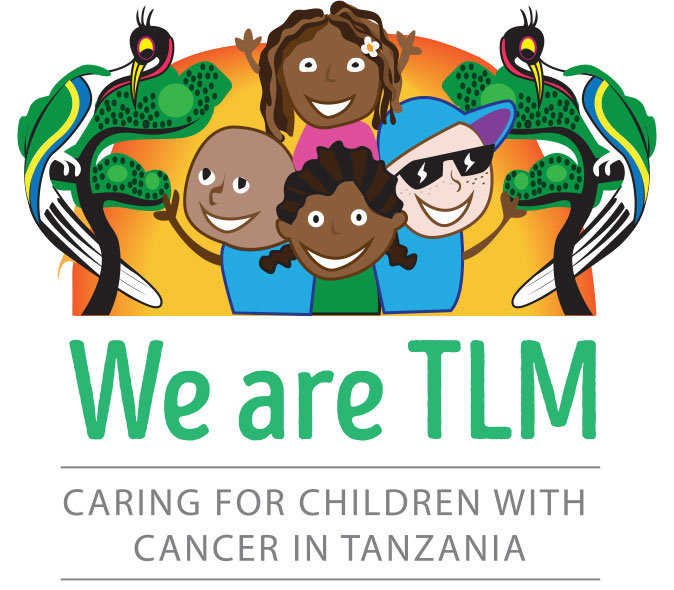 Finally, we extend our heartiest thanks and well wishes to volunteers Pauline, Lightness, Fidea and colleagues Freddie and Karim whose time with us has come to an end. Thank you all for the positive contributions you made and we wish you success and happiness going forward!! Have you ever considered volunteering with us? Read more here!
We Are TLM and we want to hear from you!