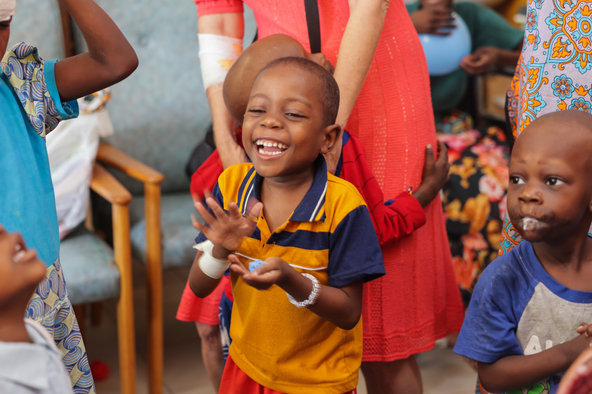 Bid For Life 3
1st- BID FOR LIFE 3 featured over 190 beautiful creative pieces from all over the world. Bidding for these pieces supports children's cancer services in Tanzania and the little warriors we treat every day – Their Lives Matter!
Bidding opened on 1st – 15th October 2022

See this years' catalogue here!!
https://www.32auctions.com/bidforlife3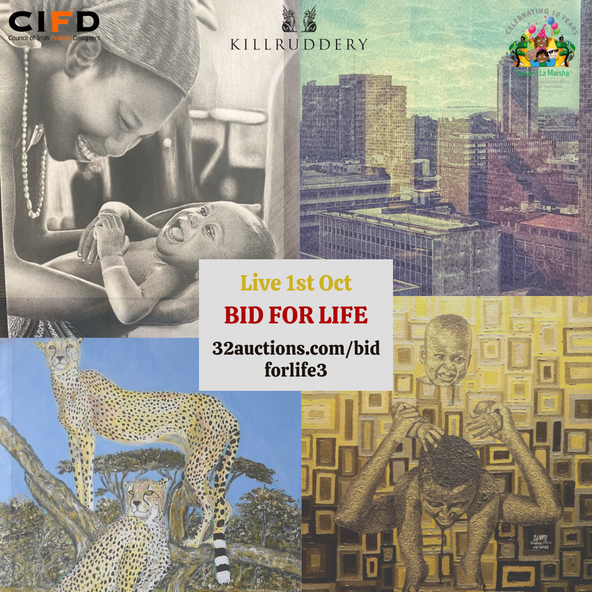 Kidz Kollege "Thon" Activity Week
2nd- A very big congratulations to Kidz Kollege for Going Gold in September and hosting a fun filled "thon" activity week to support children's cancer treatment in Tanzania! A very big thank you to all the teachers at Kidz Kollege for planning the activities and to all the parents and children for taking part in all the activities! YOU ARE TLM!!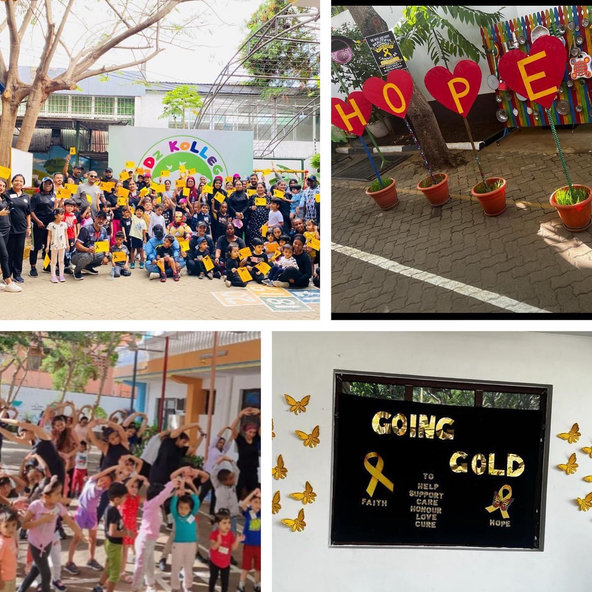 FAST Accelerator Series
6th- The season featured a FAST Accelerator Founder and African start-up that is scaling the African health system and increasing the survival rate of children with cancer.
Trish Scanlan, Tumaini La Maisha CEO, and her team are providing access to all aspects of paediatric oncology care free of charge to all children. A new innovative solution to ensure all children with cancer in Tanzania have access to local, high-quality, curative, and palliative treatment leading to survival outcomes similar to a resource-rich setting.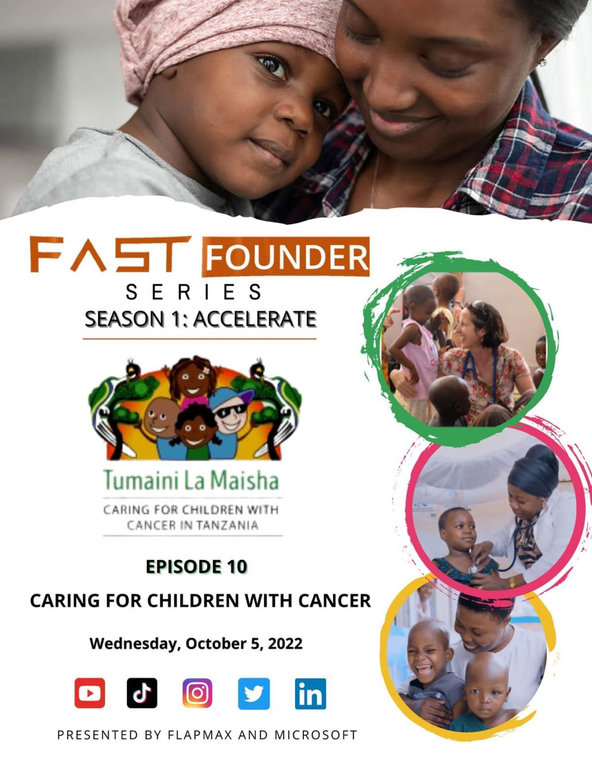 BushBabies Kibubu Collection
19th- A very huge round of applause for all the children, parents and teachers at Bush Babies play group for raising over TZS1.3 million as part of the TLM Kibubu fundraising campaign!! This was the first Kibubu campaign for Bush Babies and they absolutely smashed it!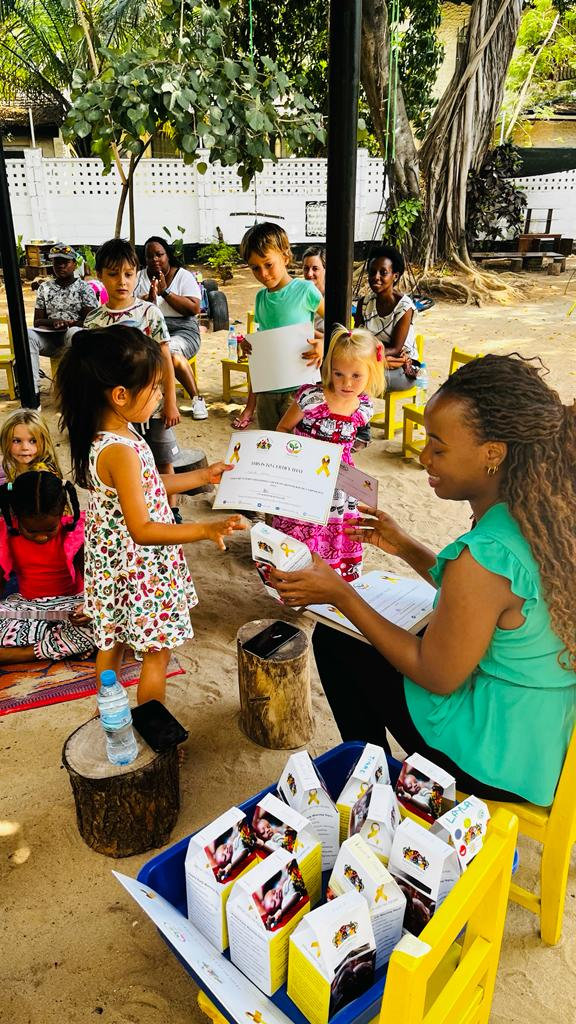 Beach Day For TLM Kids
24th- The children had another lovely day at the beach on Friday. They say it is one of their favourite places to go as they get to catch some waves and play in the sand but also a getaway from the everyday hospital environment.
We have a special program known as "Kids day out" where the kids get to go out and explore different and fun spots around Dar es Salaam. If you would like to donate to this program you can do so through TLM mpesa number 0744733839 or https://www.wearetlm.org/donatetoday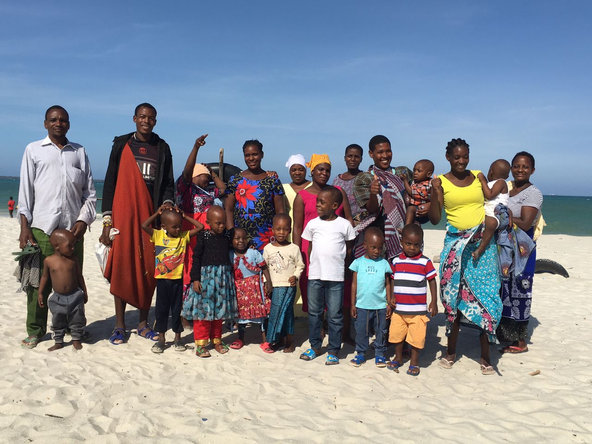 ORCA Visits TLM
We had a lovely visit from our friends Rebecca Framp, ORCA Office Manager and Andrew Kashangaki CSR Manager at Pan Africa Energy who have been supporting childhood cancer services. Once again thank you so much for your continued support; all the children, parents and caregivers at TLM appreciate all that you do for us!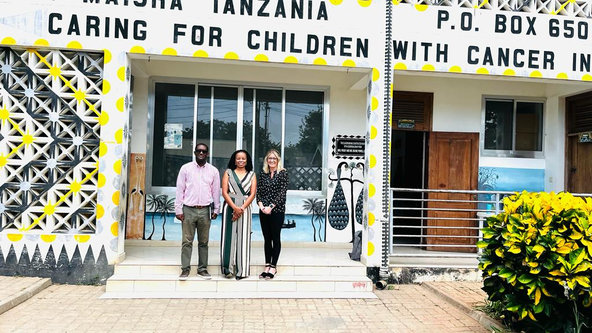 Artist In Residence Program
26th- The artist in residence program sponsored by Killruddery featured our very own Vensa Temu a local Tanzanian artist. During his stay he spent time creating new work with Dublin based artists and had his own solo exhibition at the drawing school in Dublin!
A huge thank you to Lady Ardee and Killruddery for this grand opportunity made accessible to Tanzanian artist!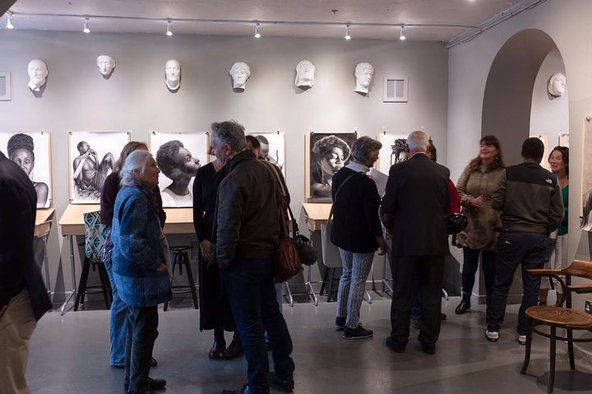 Inspiration patient of the month
The power of the National Childhood Cancer Network (NCCN). Click here to read more about Abistina.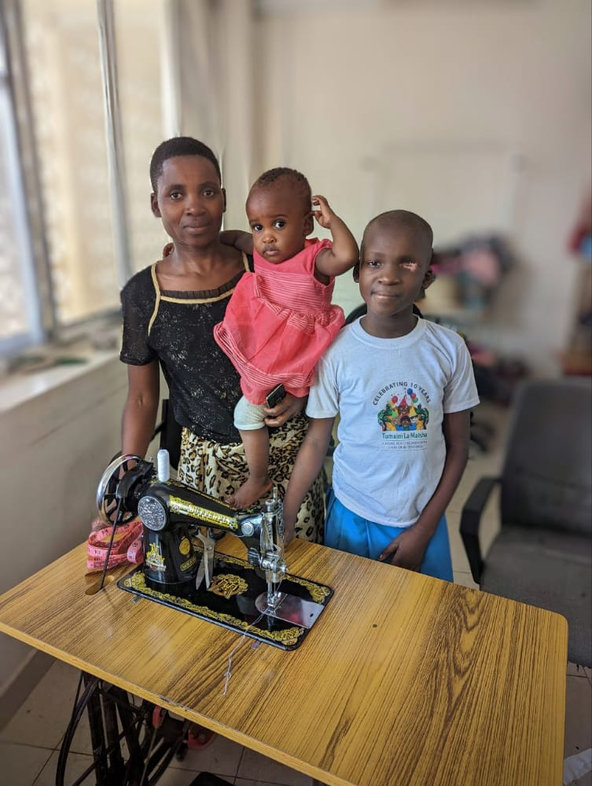 Visit from Irish Global Health Program
10th- We had a lovely visit from the Irish Global Health program representatives David & Ciara along with Mathew from the Irish Embassy in Tanzania who met with the Executive Director of @muhimbili_taifa to discuss more opportunities of collaboration to improve research services, investigations and capacity building for health professionals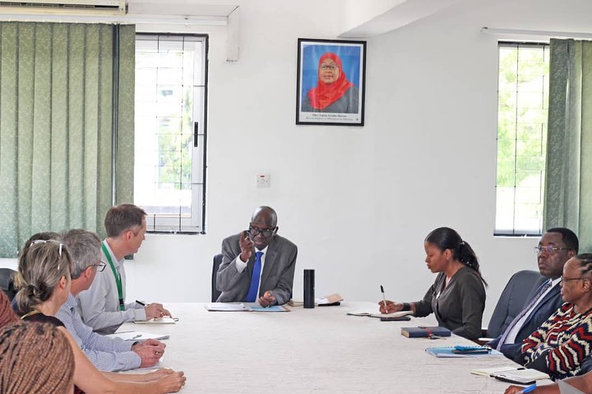 WentWorth Africa Foundation Visit TLM
10th- Thank you so much to the WentWorth Africa Foundation for raising TZS 26million as part of the childhood cancer project in order to help childhood cancer patients in Tanzania.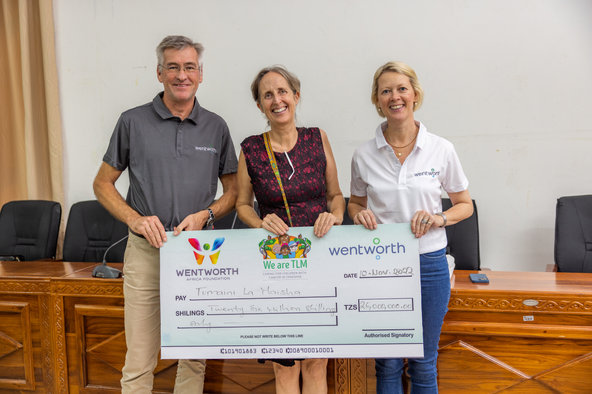 Kibubu Campaign Collection At Al Muntazir
15th- Congratulations and thank you to all the students, parents and teachers of Al Muntazir School who participated in the TLM kibubu campaign and for raising over Tzs 21 million.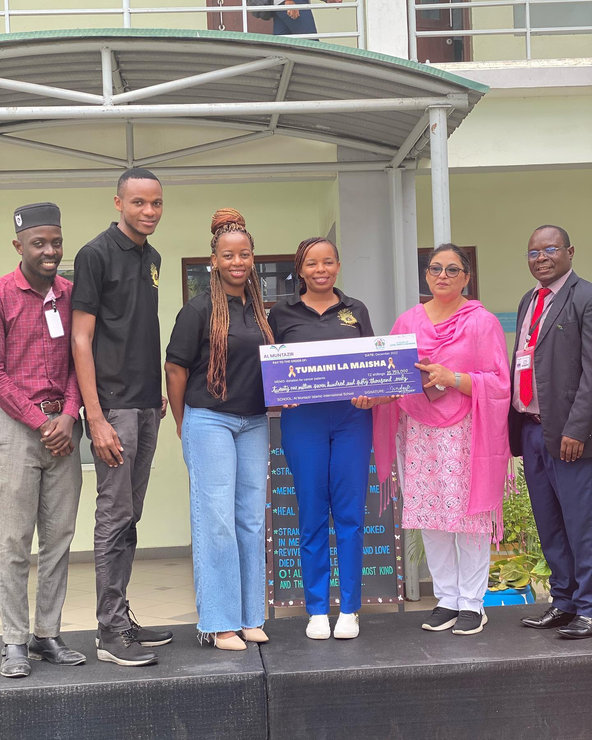 Coral Paints Revamps Oncology Ward
28th- Asante sana Coral Paints for the amazing job you did of painting the oncology ward at Muhimbili National Hospital! Thank you so much for being thoughtful and providing a clean, bright & colourful environment for all the children at the ward!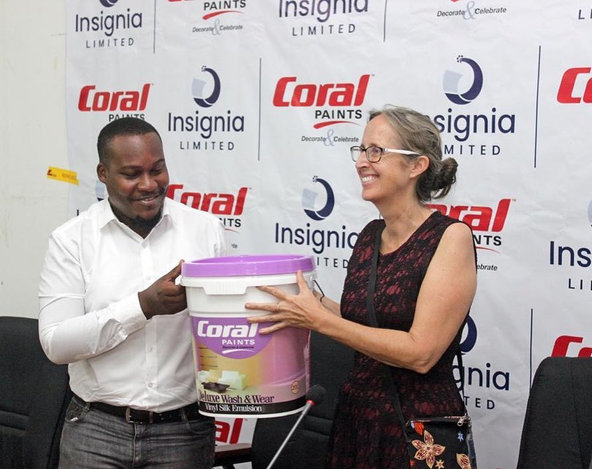 Trip To Haydom
29th- It was a great day as Dr Trish met the wonderful Haydom paediatric team – Dr Vicky & Dr Joshua; and was warmly welcomed by the E.D of Haydom Dr Paschal Mdoe followed by a tour of the impressive facilities with the very kind Mr Zawadi. We can't wait for Haydom Hospital to be the 13th facility to join the National Children's Cancer Network!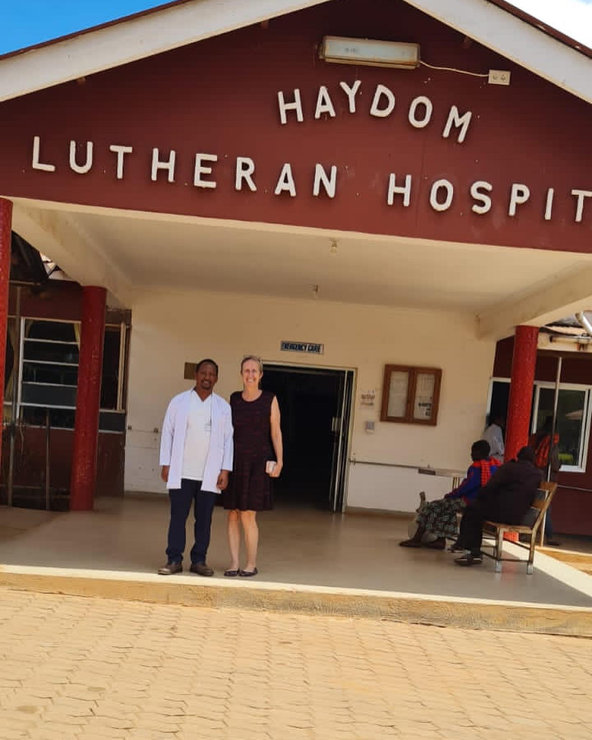 New Partnership With Kibo Palace
Excited to start our new partnership 'Dollar a bed night for childhood cancer with the Kibo Palace hotel, homes & apartments under the generous leadership of Ms Zeno Laswai. It was such fun when Dr Trish met Ms Zeno yesterday in Arusha.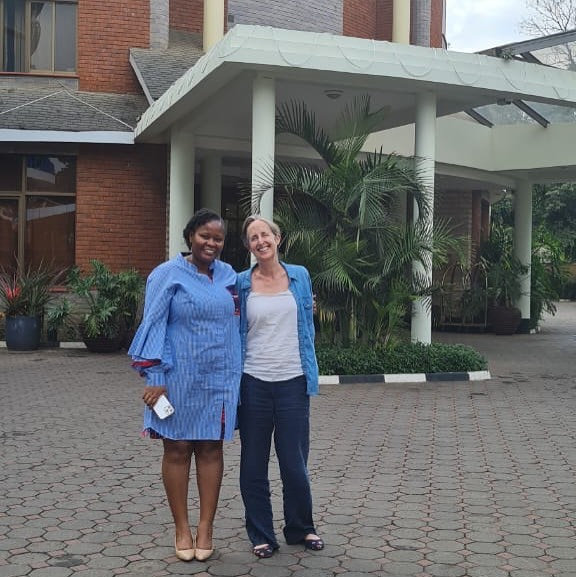 Christmas Fair at Slipway
1st- The Slipway Christmas fair took place on the 1st from 4pm and for all who went to the fair were attended by Magda and Flora from our lovely TLM team who sold to them PLANTS FOR CHRISTMAS to save the lives of children at Upendo children's cancer ward. Thanks to the unstoppable Chandra for growing these green beauties.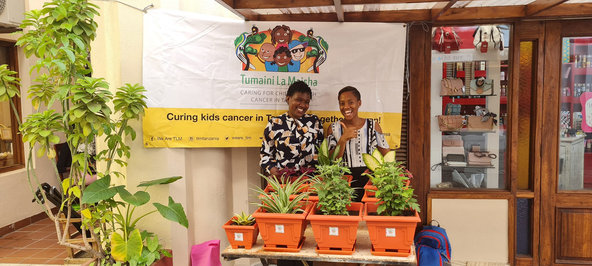 Lions Club Non-Chemo Meds Donation
5th- Thank you so much to the Lions Club of Tanzania for donating non chemo medicine worth TZS 15mil to the Paediatric Oncology ward at Muhimbili National Hospital through Tumaini La Maisha. We appreciate the support you continue to give us.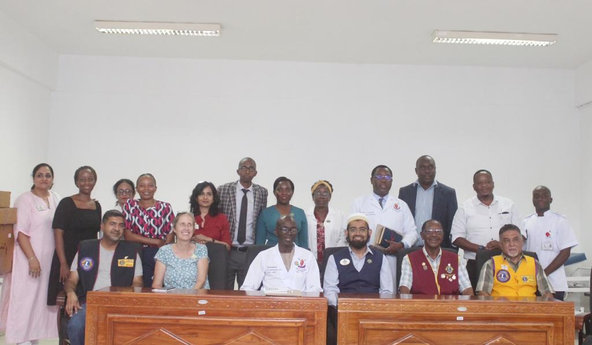 New Partnership Alert!
10th- Dr Trish had a wonderful meeting in Tanga. Thanks to the hospital director Dr Naima for her hospitality and to Dr Mohamed for the interesting hospital tour -and both for taking time to meet and discuss the option of Bombo hospital joining the National Children's Cancer Network – on a public holiday! -happy independence day weekend everyone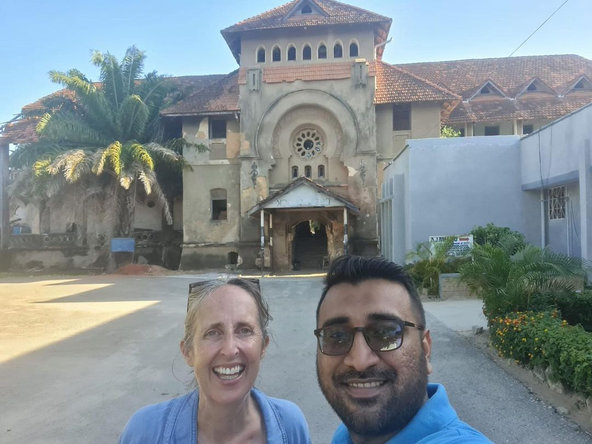 Survivor Kelvin Graduates
20th- A big congratulations to Kelvin Kashaija; a leukaemia survivor, for completing his Bachelors degree of arts in education! Kelvin has now been employed by TLM as the Youth Coordinator. Hongera sana Kelvin & kudos to you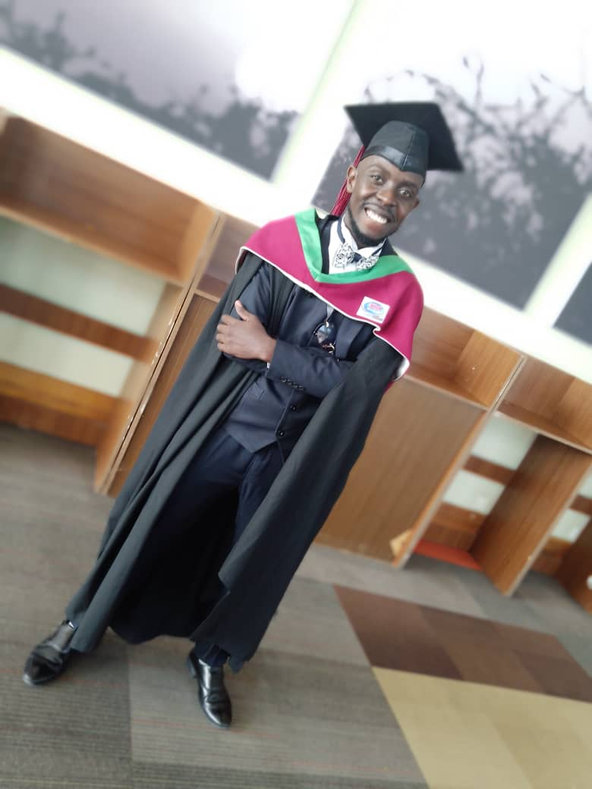 Letters To Santa
22nd- Dear Santa …….
The kids spent the afternoon writing letters to santa… Be santa to the kids and make their dreams come true by donating to their cancer treatment this Christmas
You can donate via TLM mpesa number 0744733839 or https://www.wearetlm.org/donatetoday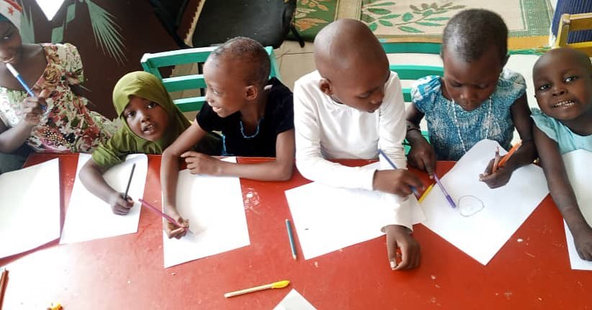 Seasonal Greetings
As the year draws to a close, we want to say thank you! Thank you for your enthusiasm, generosity and support. Thank you for being you. Thank you for enabling us to continue providing cancer treatment and care to children in Tanzania! We're truly grateful to each and every one of you!!

Everyone at TLM wishes you all a great holiday season and prosperity for 2023!

If you're searching for a last minute Christmas gift then look no further. Donate to TLM and give the gift of life to a child on behalf of a friend or family member https://www.wearetlm.org/donate/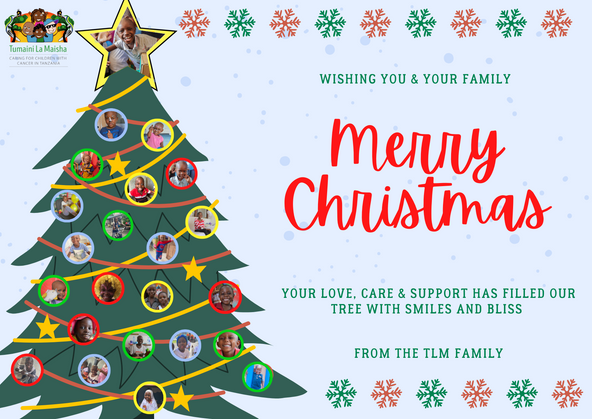 WARDA- Inspirational Story of the Month

Warda is an extraordinary young woman who has bravely endured so much in her short life so far and you'll be richer having met her – even virtually. She's now 15 years old but her first visit to hospital with a headache, vomiting and reduced vision was back when she was only 8years old. She started at a regional hospital but was quickly referred to Muhimbili Orthopedic Institute, MOI, where neurosurgery is managed. The doctors found she had a fluid build-up in her brain leading to brain swelling and pressure – a condition called hydrocephalus. They managed to clear the blockage by placing a shunt from her head to her tummy – called a ventriculo-peritoneal shunt (VP shunt for short). This solved her headache and vomiting but her vision was permanently damaged. No cause for this blockage was apparent at this time.

She remained well but visually impaired for many years. Her mother found a progressive blind school for her to attend, and Warda really thrived in this supportive learning environment.

Earlier this year however, alarmingly her symptoms returned all of a sudden – she woke with a blinding headache – quite literally – sadly she could no longer see. Her mother took her back to the doctors and they found her shunt was blocked, this time by tumour. They operated to relieve the pressure and remove as much tumour as possible. Unfortunately her vision never returned. It was found to be a very low grade slow growing mass called a pilocystic astrocytoma; too big to remove entirely so a decision was made to also give her chemotherapy.

Multiple Brain surgeries didn't phase her. Blindness couldn't hold her back. Chemotherapy didn't bother her. But as a brilliant student – missing her national exams was the end of the world for Warda. And so, we couldn't have that. TLM paid for her to rush home between cycles of chemo to sit her year 7 exams and come back in time for the next cycle. And guess what?? – OF COURSE she got an A – in EVERY SINGLE SUBJECT. Best in her class – top 1% in the country. What. A. Mighty. Girl!

Warda is everything our service aspires to – and she humbles us with her resilience and strength and sheer determination. We are all trying to be a little more like Warda!!

Thank you so much for your support which allows children like the remarkable Warda to shine.