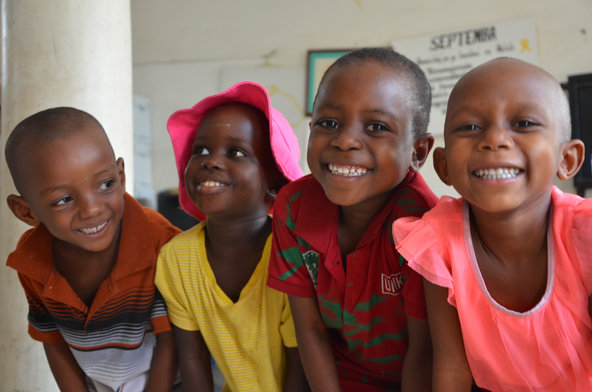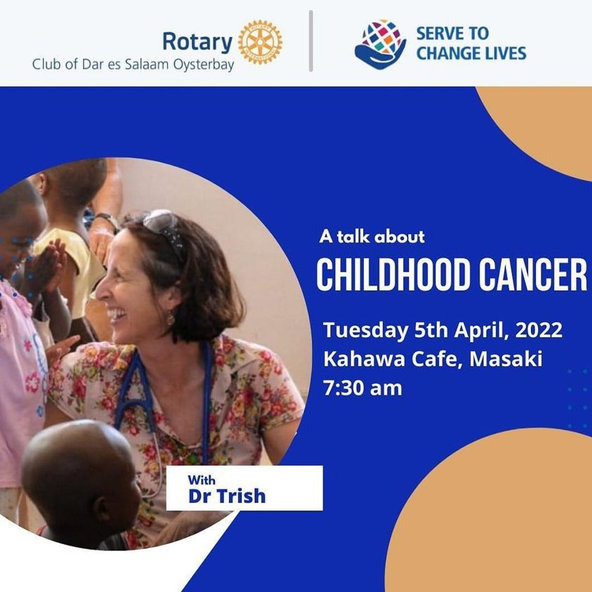 A talk about cancer
5th- We started off the month with Dr Trish's talk about childhood cancer at both the Rotary club of Dar es Salaam and at the Rotary Sunset Club!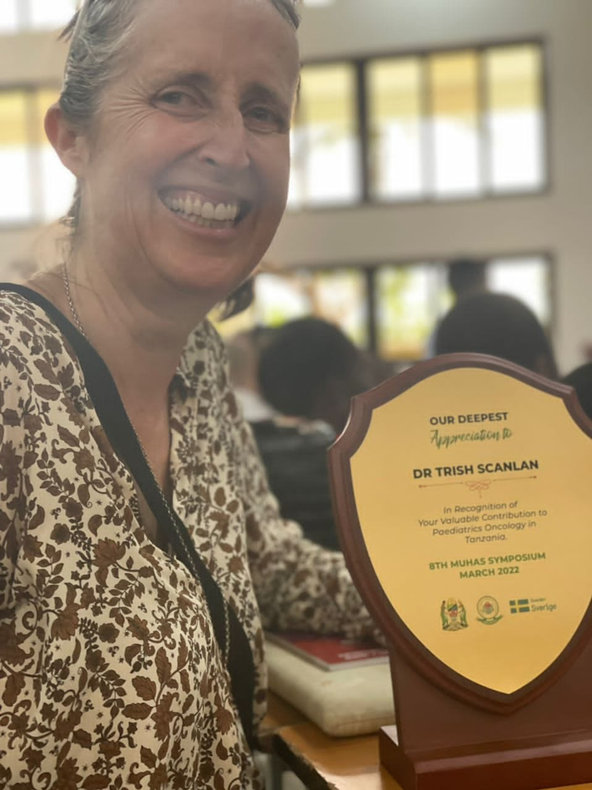 8th MUHAS Symposium
6th- A big congratulations to Dr Trish Scanlan for being recognized and awarded by MUHAS at the 8th symposium!! It was a huge and wonderful surprise. The kids, their parents and all of us appreciate all your hard work & efforts. Also, congratulations to Dr's Maunda and Magesa for incredible lifetime achievements leading the development of oncology and haematology services from the very beginning for Tanzania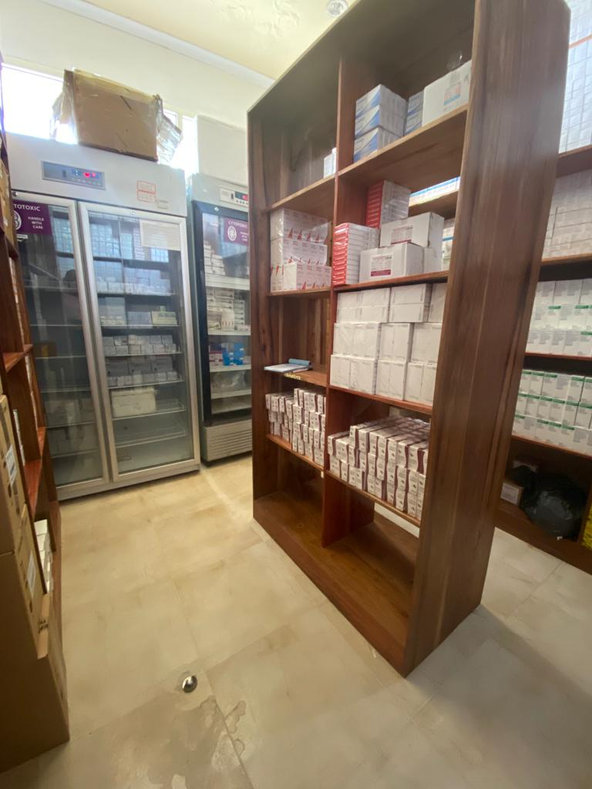 Chemo stock check
19th- Last quarters chemo stock check was finally completed!! Thank you to all TLM staff and MNH pharmacy team for putting in the time and effort this week.
Inspiration patient of the month- Bakari Dunia
Parents are indeed their children's first hero and a mother's instinct should never be ignored. Click here to read more about Bakari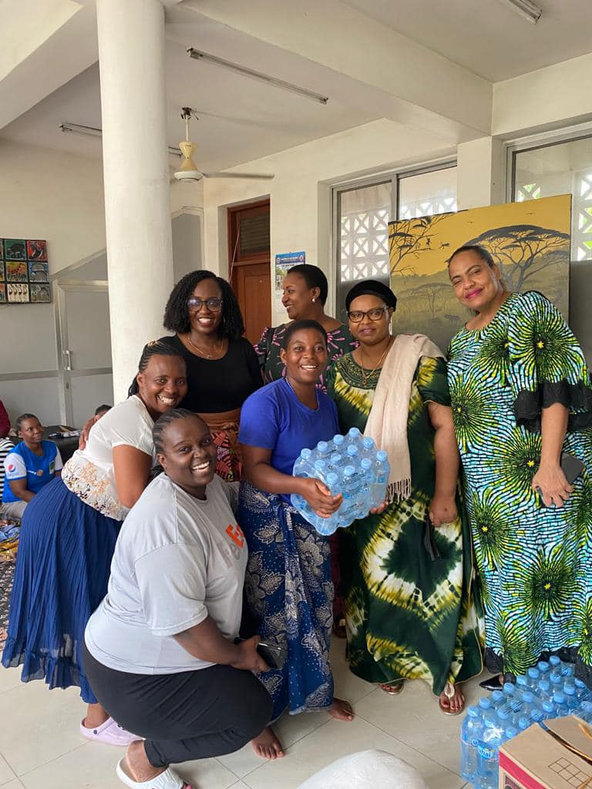 Visit from Visionary Women
5th- Asante sana Visionary Women for visiting na kutuletea mahitaji muhimu!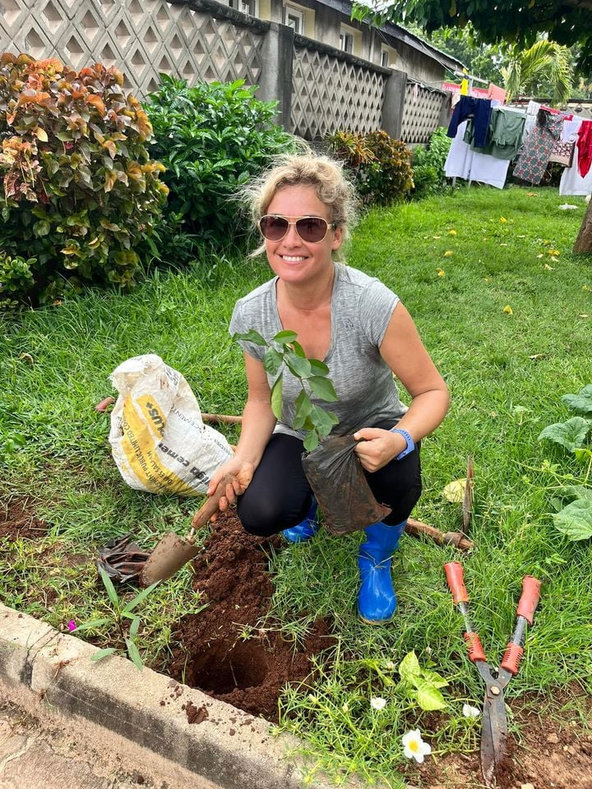 Ujasiri garden update
6th- A very big thank you to Annika for dedicating her Monday afternoon to plant beautiful lemon tree borders, shade trees for the playground, and fruit trees at Ujasiri house. Asante sana!!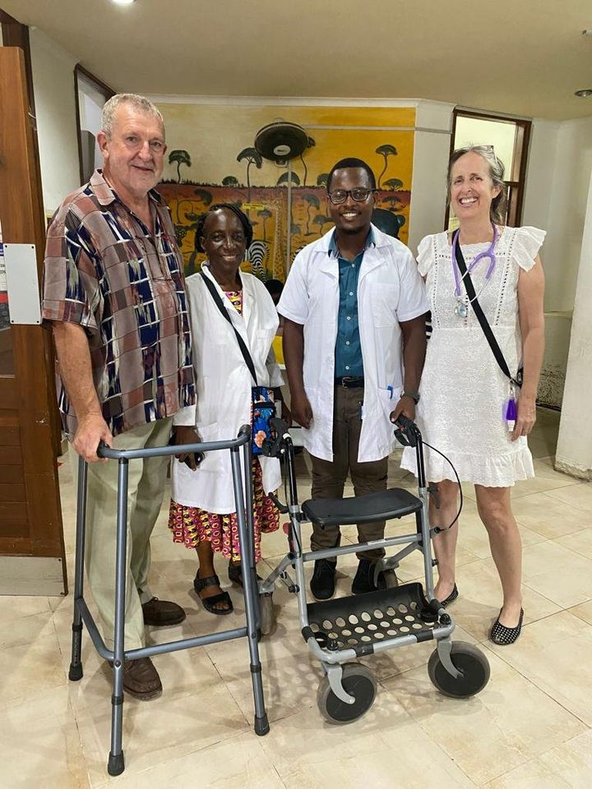 Donations from Dewars!
9th- A very big thank you to Dewars Twist for bringing with him a box filled with prescription glasses and walking frames all the way from France and donating to the children's ward! Asante sana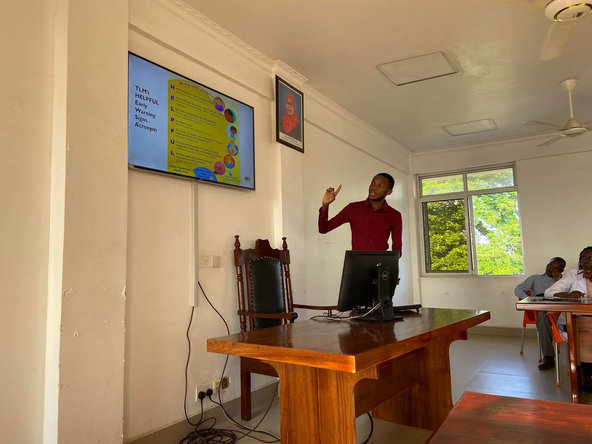 Outreach program
13th- We started our outreach program led by Dr Primus across hospitals in Dar es Salaam to present and educate about pediatric cancer early warning signs to the doctors and social workers at Mwananyamala hospital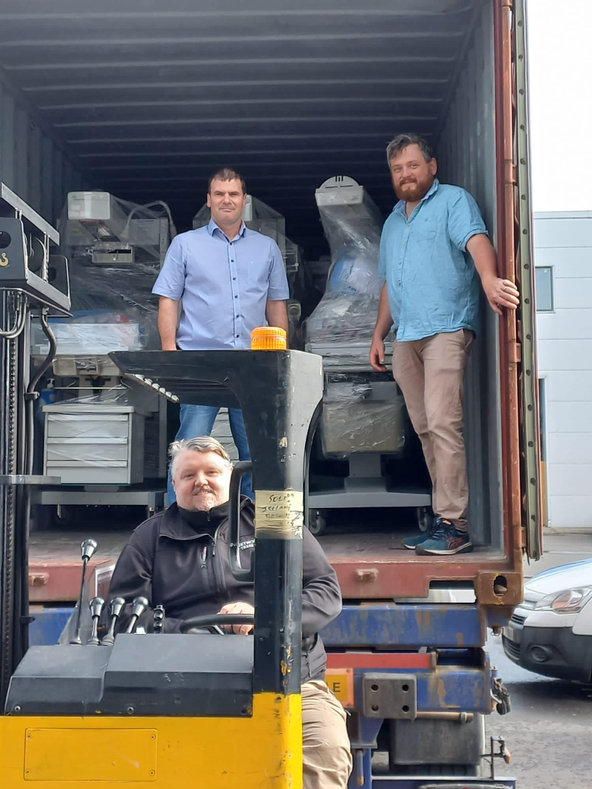 ALSAC Courses
15th- Dr. Trish and Eliwangu completed the Indiana University 4 weeks course on Financial Analysis for Non-profit Leaders which is sponsored by ALSAC/ St. Jude.
Galway & Dublin shipment
19th- Lots of amazing medical equipment donations are on board from Galway & Dublin coming to Muhimbili National Hospital! We're so excited and can't wait for them to arrive.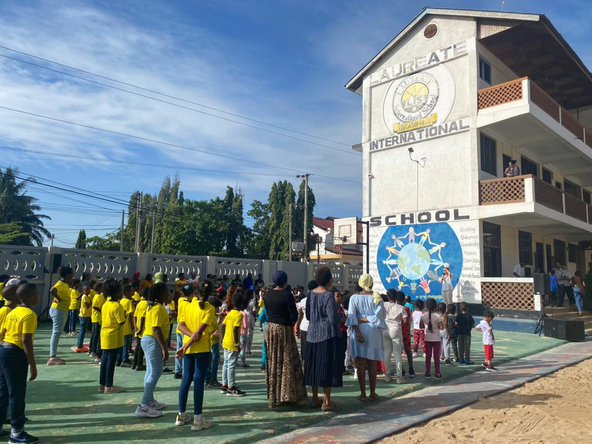 Kibubu campaign school presentation
20th- We had an amazing start to our morning with lots of fun and exciting singing & dancing at Laureate as we introduced to them our kibubu campaign!!Kibubus are small cardboard boxes that raise funds and awareness for children's cancer services in Tanzania through partnerships with schools of all kinds!!Click here to learn more about our kibubu campaign!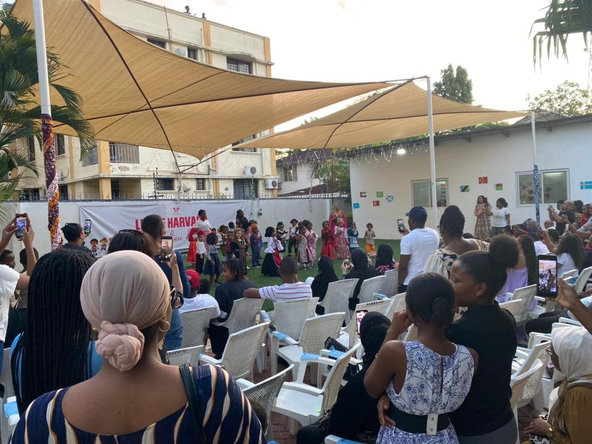 30th-Thank you Little Havard pre school for inviting us to your culture day on Friday evening and for letting us introduce to you our kibubu campaign!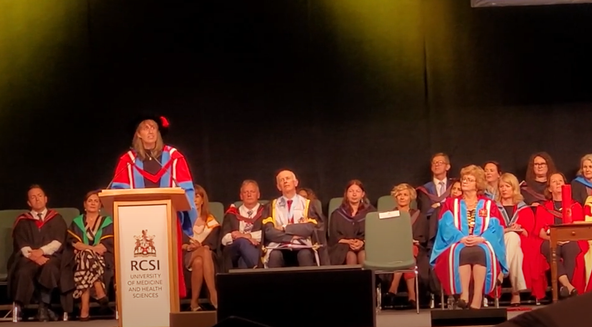 Dr. Trish's honorary doctorate
30th- "A very big thank you to the Royal College of Surgeons for the incredible honour of giving me an Honorary doctorate. The whole experience was overwhelming but a lot of fun"- Dr Trish. Click here to watch the full video of Dr Trish's PHD conferring speech.
Inspiration story of the month Ester- The cancer patient who beat all odds. Read more of Ester's story here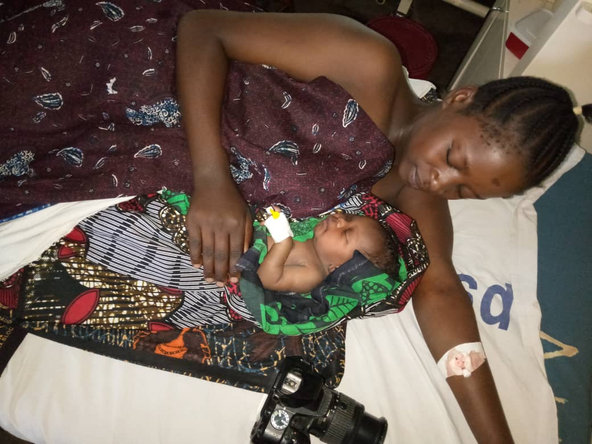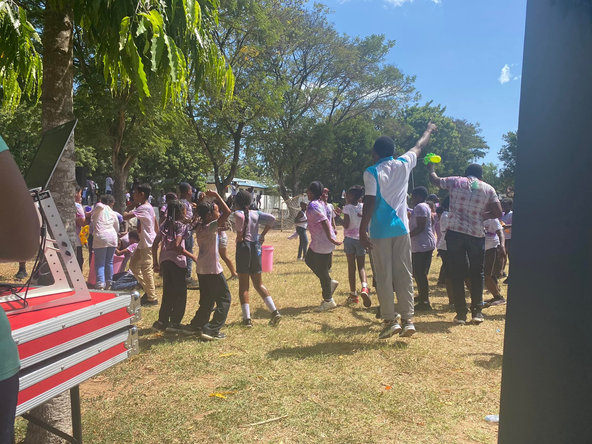 Colour festival at Laureate International School
6th- We had a lovely time at the Laureate colour festival on Thursday. Thank you so much Ms. Huda for yet again inviting us and letting us introduce our kibubu campaign to Laureate high school
Outreach program
8th- The outreach team was at Mnazi Moja hospital on the mission to educate the community on childhood cancer early warning signs and increasing awareness!!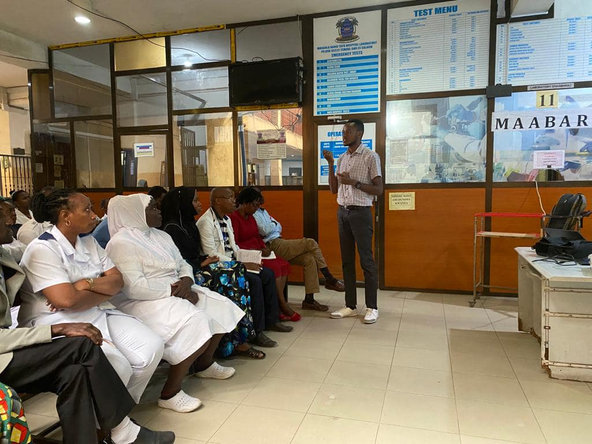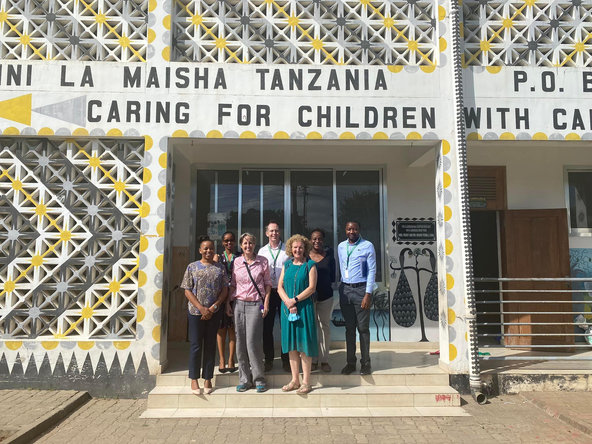 Irish Embassy delegation
9th- It was a pleasure to have representatives from the Irish embassy in Tanzania this morning as they visited our Tumaini & Upendo wards as well as Ujasiri hostel. Asante sana for visiting and for all the support you continue to give us!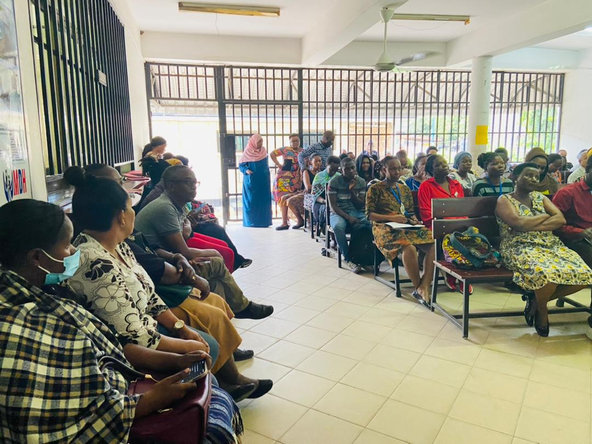 Outreach program
15th- Earlier today our outreach team lead by Dr. Primus & Ruchius were at Mbagala rangi tatu hospital as the campaign for childhood cancer awareness across Tanzania continues!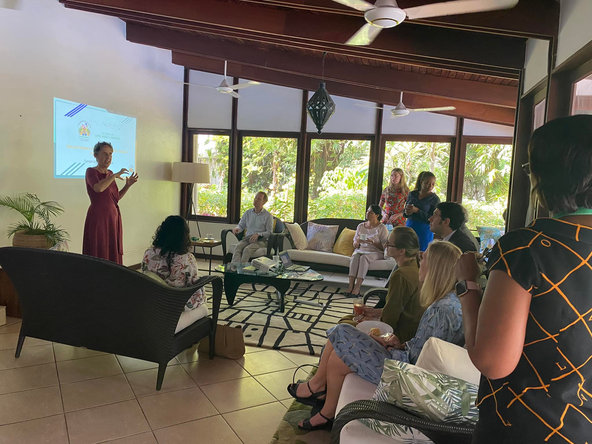 Day Of The African Child
16th- TLM had the great honour to be invited by the Embassy of Ireland for a coffee morning and a lively discussion about childhood cancer services in Tanzania and all the progress made in the last 15 years with senior representatives from the Embassies of USA, Canada, Italy, Sweden, Denmark, Poland. Also wonderful to reconnect with the director of the incredible charity Children in Crossfire. So grateful and looking forward to working closely with our new International friends.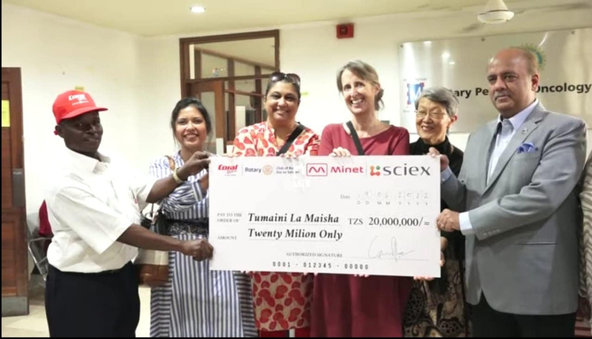 Rotary Club of Bahari Dar es Salaam Visit
20th- Asante sana Rotary club of Bahari Dar es Salaam with it's corporate partners for donating Tzs 20million for childhood cancer services in Tanzania! Thank you for continuing to support the mission & for changing the lives of all the little people we serve together! As seen in the photo from left to right is Haruna from Coral Paints, Mahreen Khatri from Minet, Diana Carvalho from Sciex, Trish Scanlan TLM, Young Kimaro from district Governors office and Shekhar Mehta president of Rotary International.
ALSAC Courses
26th- Jane, Kate and Prisca completed the 6 weeks Indiana University course on Effective Marketing for Fundraising which is sponsored by ALSAC/ St. Jude.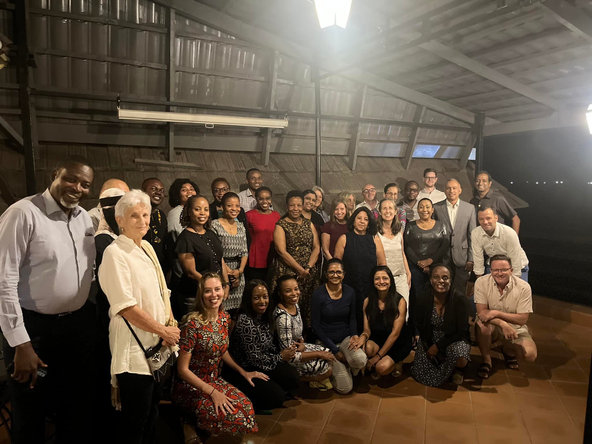 TLM Supporters Night 2022
29th-The first ever FRIENDS OF TLM gathering at the Seacliff Hotel was a HUGE success!! Thank you all so much. We had an amazing and insightful last night with all our wonderful friends and supporters! Thank you to each and every one of you who was able to attend and mostly thank you for all your creative ideas and inputs on how best we can better our fundraising initiatives and increase TLMs visibility!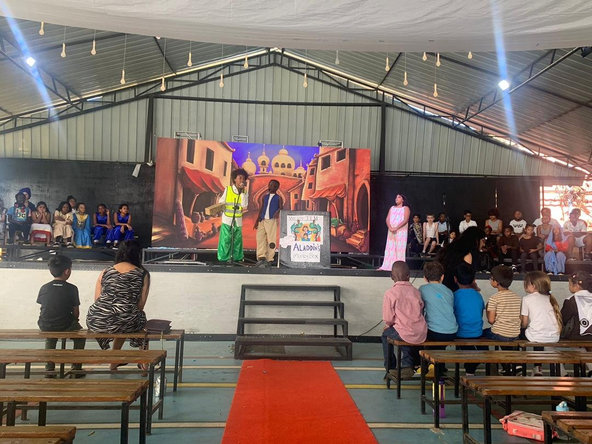 Reader Rabbits Graduation Day
30th- It was a great pleasure to have been invited to the Reader Rabbits primary graduation on Friday. It was a lovely and entertaining evening with wonderful performances! Thank you so much for having us and for always giving us a few minutes to present our kibubu campaign to the the parents.
Inspiration patient of the month
Iddy & Hamiyar Ally-Two siblings fighting the same battle. Attention engineers, fashion designers, dermatologists!! Can you HELP!!!!???!!!! Click here to read more.