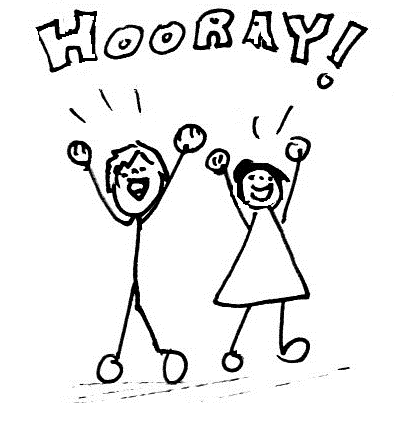 00:0000:32
INTERNATIONAL DAY OF THE GIRL CHILD
We were delighted to shine a spotlight on the amazing women of TLM this International Day of the Girl Child 11th October. From the little girls we treat, the bigger girls who mind and treat them to the older girls or grandmothers who might come to stay with them on the ward! The most powerful women in our lives and across the world, were all once a girl child. We believe in empowering the little girls and boys we treat to love and respect one another and always to strive to empower one another and be kind.
00:0000:25
WORLD TEACHER DAY!!
We just love our teachers!!!!! JUST in case we don't tell them enough, we made a little video for them to show just how much we love them – can you spot Teacher Margreth saying hello?!!! We think we might just have a few future teachers among our children – watch this space!!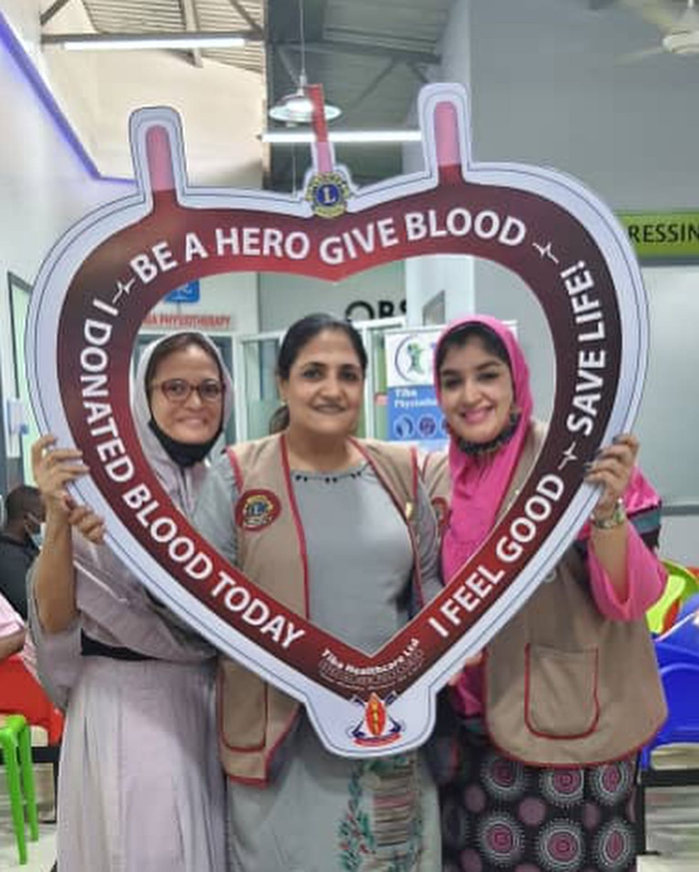 OCTOBER 4TH BLOOD DRIVE
Our amazing friends at the Lions Club came together to help the children on our wards once again by gathering others to donate much needed blood at the Tiba Health Centre. Did you know that one blood donation can be made into a number of blood products and help 3+ children and takes just 10 minutes on average? Thank you Lions -You Are TLM!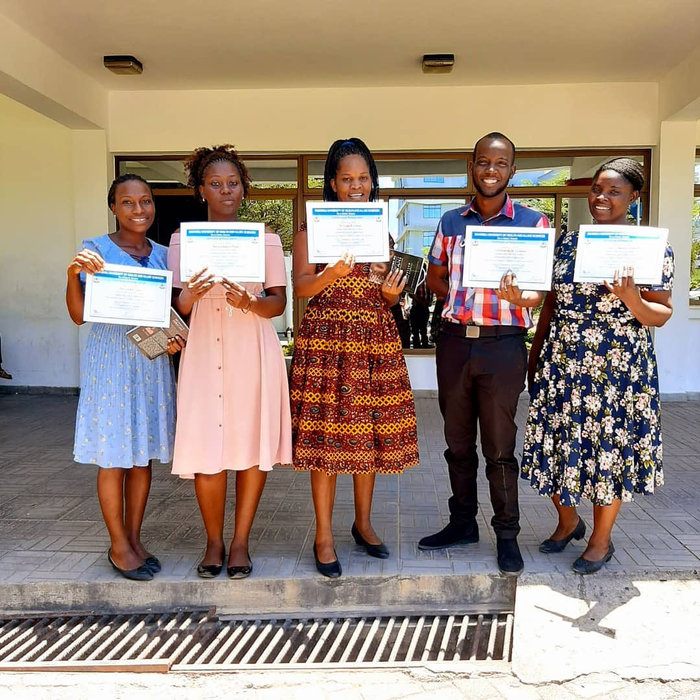 Palliative Care Training
The palliative care training including 5 TLM team members that started in September, came to an end in October with their awarding of new certificates!! Thanks is due to Muhimbili University of Health and Allied Sciences for the invitation to participate and for providing such an important training for healthcare professionals.
Little Project Requests
Our funding needs and regular fundraisers were upended by the uncertainties and challenges of the year. We are so grateful to have been successful in our online fundraising campaigns so that we could the procurement and distribution of chemotherapies and drugs was as uninterrupted as possible and that our extra hard working staff were paid on time and looked after. For the little funding requests that pop up every now and then, we took to the camera to hear from a child in particular, request a certain amount of help in a given area – the options are endless! Click here to check out some of the Little Project Requests that still need funding!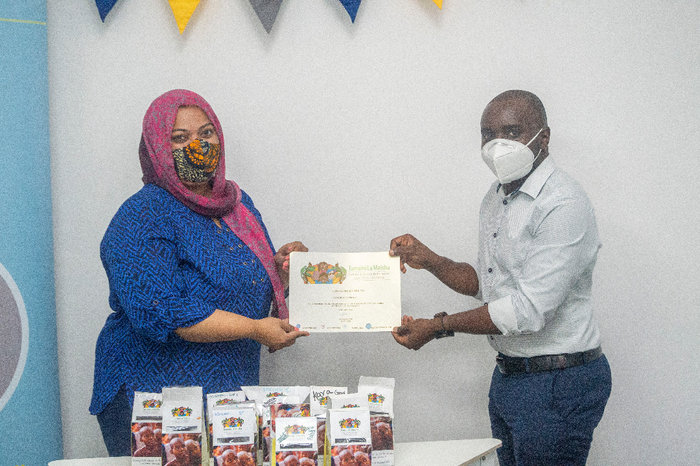 Piggy Banks Campaign
Our Piggy Bank Kibubu Campaign is back!!!!! We printed 5,000 Piggy banks this year, each representing a child who will develop cancer in Tanzania this year. The campaign this year is a peer to peer initiative whereby each school child that raises funds with a kibubu/piggy bank, does so directly for a child in treatment on our wards. So far, we are blown away by the support of Dar es Salaam schools: Reader Rabbits, DIA, IST, Al Muntazir and Al Irshaad and look forward to delivering piggys to our friends in Braeburn, HOPAC, Indian School, Mzizima, Genesis and Shaaban Robert School in the new year!!!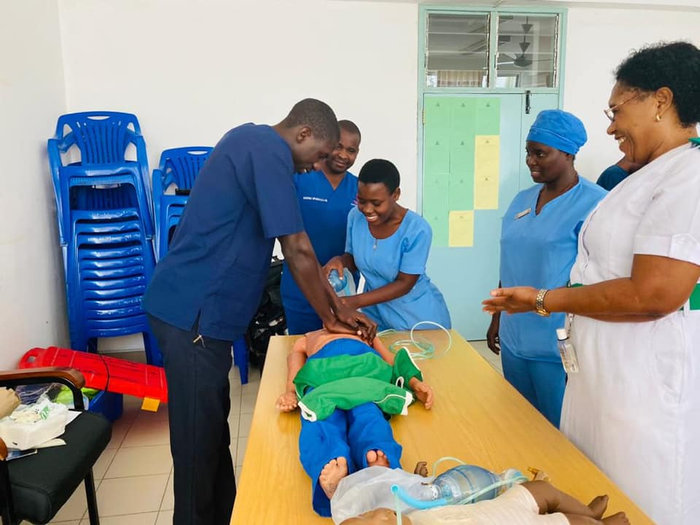 Paediatric BLS & Resuscitation Training
Nursing superstars in charge of our wards Mr. Obadia Ngoka and Sr. Astelia held Basic Life Support training for new nurses and health workers joining our team. The training increased essential BLS knowledge and skills with a view to providing the best possible care for the children we treat.
00:0000:59
IBTS journey to Africa.
This year the CHAMPION Irish Blood Transfusion Society organised a virtual safari from Dublin Ireland to Tanzania. Their tour was a huge success despite restrictions, harsh weather and changes in working life. We were blown away by their creativity and dedication – even taking exercise bikes to work!! They raised an overwhelming €15,966 including contributions from Vodafone Ireland and the IBTS management! We look forward to more and more creative partnership initiatives with the IBTS, YOU are TLM!! Special thanks to Moira Keogh for her organisation and support.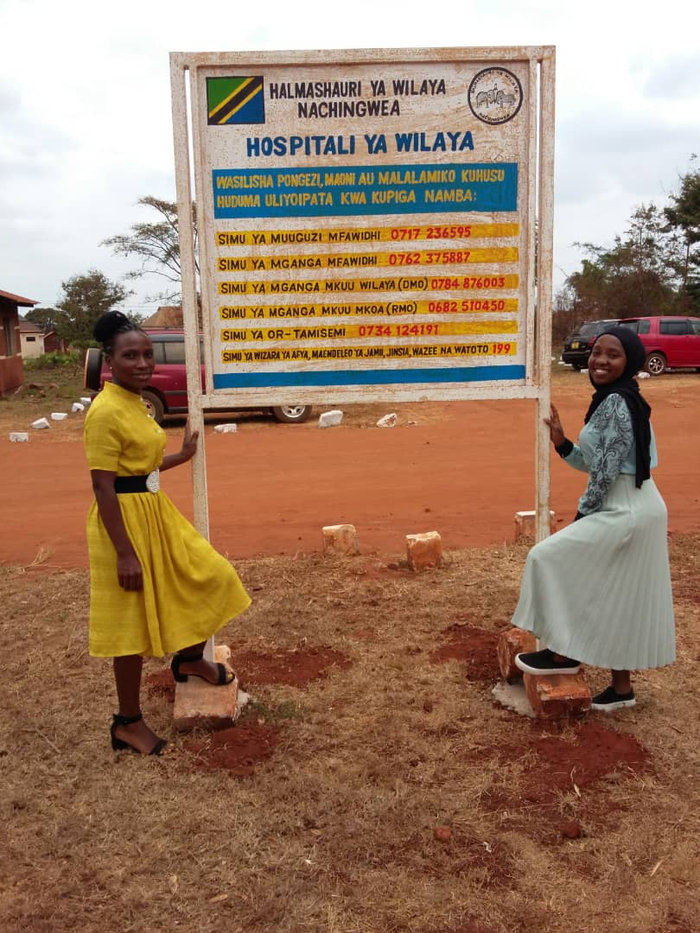 Lindi Outreach Training
Our team hit the road again on the 4th October heading off South of Dar es Salaam to Lindi for a two week training period. Our team was led by Doctors Dr. Salama, Dr. Chambega, nurse Margreth and our Programme Assistant Reuben Kasiga who is also our driver. The outreach was enabled by valued partners Pan African Energy, who support our expansion project to Lindi region. Thank you Pan African Energy for your wonderful support to our growth, and the growth of Childhood Cancer Awareness in Tanzania.
00:0000:11
Bid For Life Launch & Auction.
With the cancellation of our biggest in person Fundraising events and opportunities because of COVID, we knew we had to think outside the box and get creative! A wonderfully talented group of board members, volunteers, supporters and employees came together and generously gave of their time to meet weekly and figure out a creative way to raise funds and spirits despite the challenging times in which we found ourselves. Thus, Bid For Life was born.
The inspiration for Bid For Life lies in the international community that makes up the We Are TLM family and the power of art and expression as they relate to common and shared experiences. TLM believes that togetherness is crucial to the success of our nationwide expansion and driving mission to reach and treat every child with cancer in Tanzania. We started by reaching out to friends and asking them if they would consider donating a piece of art or if they knew of someone who would. The response really blew us away and shortly we were gathering offerings from Zanzibar to West Cork and everywhere in between.
We launched the auction with an online event hosted by TLM Ireland and Event Patron Lady Fionnuala Ardee. The launch was a unique opportunity for us to hear from artists Jan Van Eyck and Susan Webb, who went above and beyond her role as Event Patron by donating some of her pieces, offering a discount code for her online classes AND leading launch attendees in a paint and sip class which was thoroughly enjoyed by all.
Bid For Life raised €25,000 of unrestricted funds, every penny of which goes to children's cancer services in Tanzania. All funds raised are thanks to the overwhelming generosity of the contributing artists, committee members, volunteers, bidders and delivery elves who made sure that winning bidders and their art were united before Christmas! We can't thank you all enough, but we hope this little video is a start!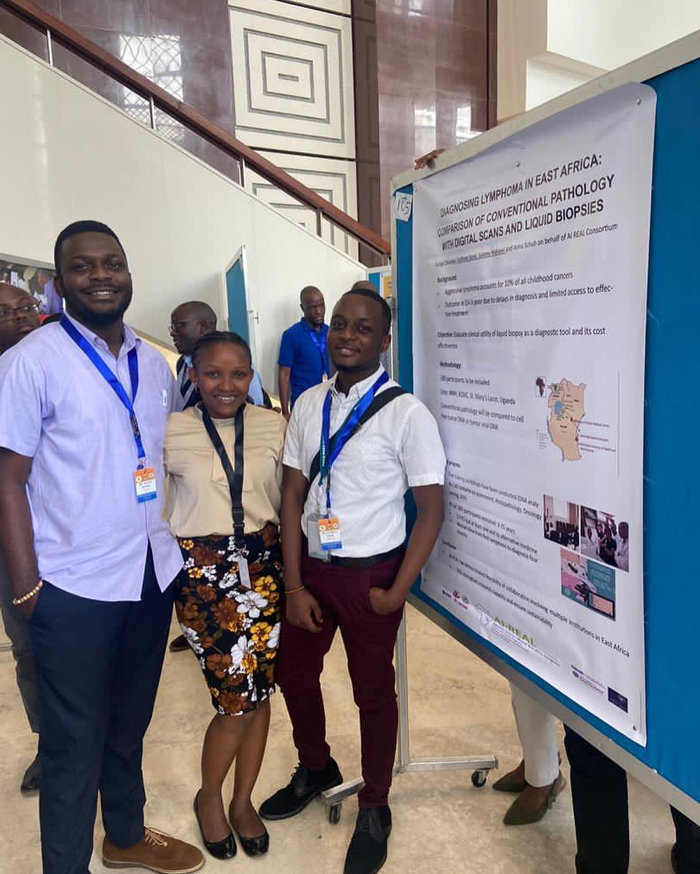 NCD Commemoration Week NCD LAUNCH
The 2020 Global week for action on NCDs focused on efforts around prevention and control. The commemoration took place between 7th November and 14th November, starting with a Sports Bonanza on the opening day at Mnazi mmoja sports grounds. The 2nd National NCD Scientific Conference was held at the Julius Nyerere International Convention Centre, we were lucky to be represented on the abstract prepared by our doctors with the close supervision of the specialized doctors and management. Take a look at our proud doctors Karim and Godlove alongside the poster! Special thanks to our amazing COO Lilian for organising our participation.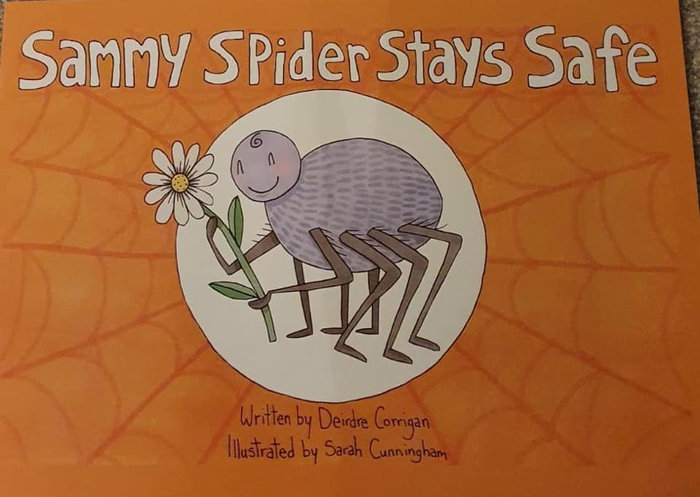 Sammy Spider Stays Safe
Deirdre Corrigan wrote Sammy Spider Stays Safe to explain Covid-19 and lockdown to her grandchildren and we are SO grateful that she did! Deirdre so generously donated the proceeds of these wonderful books (available here and here) to TLM and even allowed us to translate the book into Swahili for our friends and family in Tanzania. Thank you Deirdre, Sarah Cunningham for the beautiful illustrations and of course to Sammy Spider for helping us understand the world we live in. Did you know that Sammy Spider Stays Safe and the beautiful Cliff Road 2021 Calendar for TLM are both available at the Killruddery House and Gardens Market? Limited supplies of both available – make sure to get yours now!
SHOP HERE!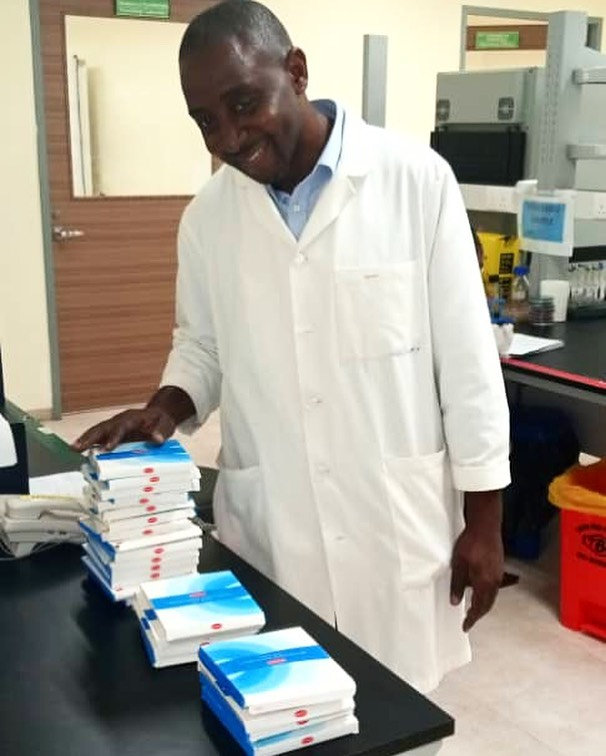 Our 40 and 20 ft containers arrived from Ireland
The journey was long and arduous, but finally our containers arrived in Tanzania! We really cannot express how grateful we are to everyone on 'Team Containers'! From those who donated medical equipment of all kinds to be sent to us, to those in the warehouse who packed up the containers, to those who checked and rechecked and rechecked packing lists (thank you Caroline Mullen!). The items that arrived are literally life saving. Thank you thank you thank you to Coordinator extraordinaire Caroline Mullin, Aine Binchy, Moira Keogh (again!), Lucille Bradford, Donal Scanlan, Peter Greally and Kieran Horkan. Check out Albert's smile after receiving the Microbiology Discs from CHI Crumlin for proof of our gratitude!!!!!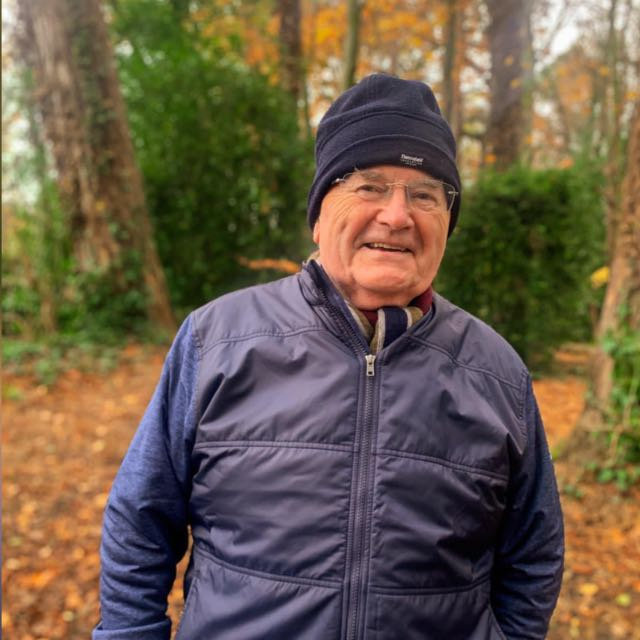 Martin's Million steps – Donate here!
At the height of lock down in Ireland and with much of the business world at a standstill, Martin O'Rourke decided to put foot to pavement and use his new hip to walk 1,000,000 steps, one for each person who by then had lost their live to covid, while raising money for TLM. Having already raised €2,000 euro Martin has already reached his step target but shows no signs of stopping until he reaches his €5,000 fundraising goal and new target of a step for every person who has lost their lives to covid in all of 2020. Did we mention this is in rain, hail and snow? – nothing can stop him!! Thank you Martin – You Are TLM!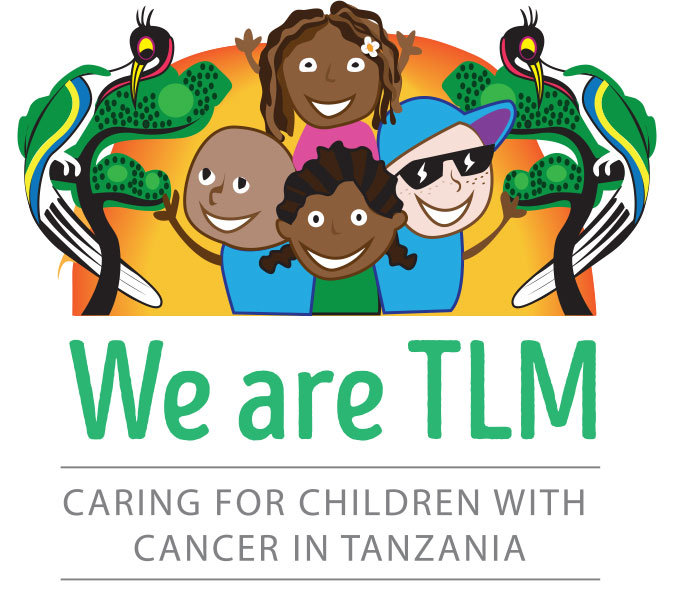 We Are TLM and we want to hear from you!