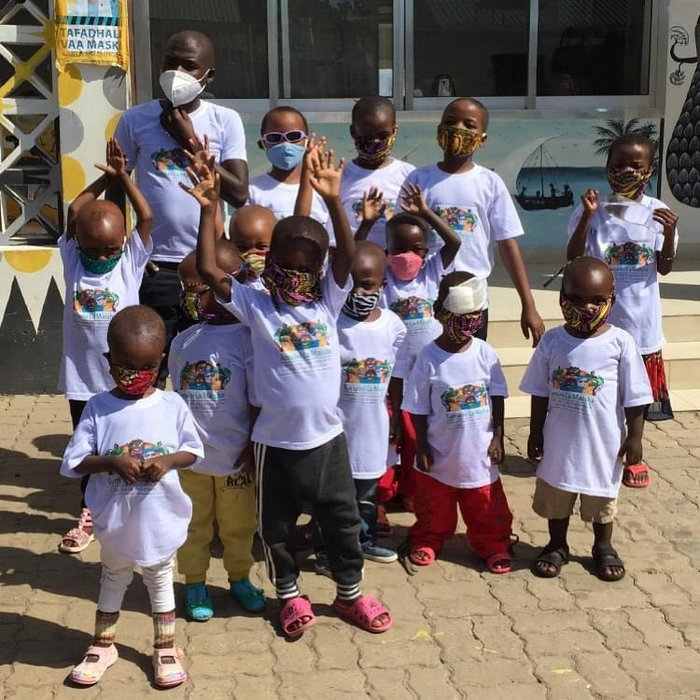 We were busy this Childhood Cancer Awareness Month 2020!
ZumbaFest
September is International Childhood Cancer Awareness Month and was welcomed by this years' answer to our Tumaini La Maisha Festival – ZumbaFest! The children in their new TLM t-shirts and kitenge masks got on a special bus and came to join patrons, supporters, Zumba-fans and the TLM family at the Little Theatre in Dar es Salaam for an afternoon of fun!
We raised over 1 million shillings and had a fabulously fun time welcoming the month of September in the best way we know how – in the spirit of awareness and togetherness. To all those who came and supported from a distance – asanteni sana – thank you so much!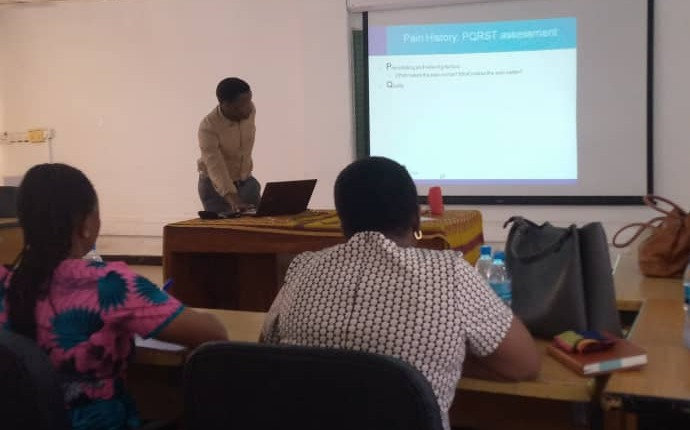 Palliative Care Training
We were delighted to support 4 of our teams attendance at the wonderful Palliative Care for health and Social Welfare Professional short course at Muhimbili University of Health and Allied Sciences (MUHAS). This course is run in partnership with the Palliative Care Trainers and the Trainers and Research Network of Tanzania. The course was attended by Paediatric Specialist Dr Regina Kabona, Paediatric Registrar Dr Chambega Chambega, Ms Margareth Msafiri (our Assistant Nursing Officer) and Ms Blandina Mlaguzi (our Parent & Family Liaison Officer). The two week course started on September 21st and focused both on theory and practice of palliative care, pain management and psychosocial implications for care. Thank you to everyone who came together to put on this special course and for those who have participated so fully. This will help many children under our care.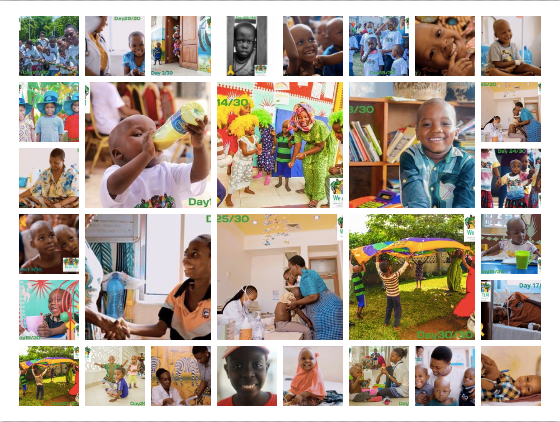 30 for 30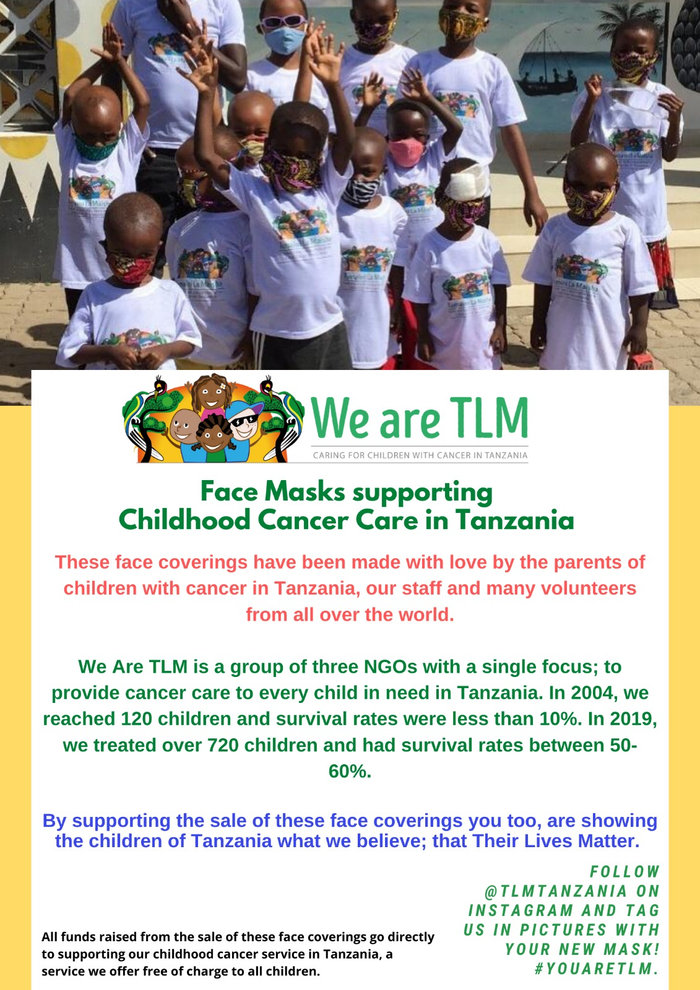 With 30 days in September International Childhood Cancer Awareness Month, we saw 30 chances to raise awareness and encourage dialogue about childhood cancer in Tanzania. Every day of this month we shared a fact with our different networks on Facebook, Instagram, Twitter and LinkedIn. Take a look above at all 30!
Killruddery & TLM
Due to COVID-19 we are unable to host our annual Autumn Ball at Killruddery House this year. We are so grateful to our wonderful Patron Lady Ardee who with her team have continued to offer support in a number of fun ways. This month the farm shop and Grain store have started selling Masks made by supporters of TLM from all over the world including our wonderful friends mentioned above and the mamas on our wards. There will be more exciting collaborations in the coming months.
Nurse Elianeth featured in SIOP – 20 Stories from 2020: Paediatric Oncology Nurses Part 1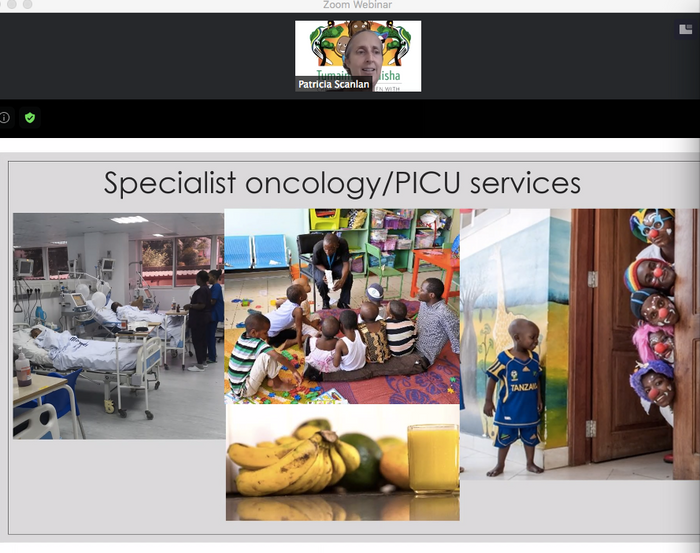 TLM & IBTS: Lunch and Learn with Dr Trish
The last day of this important month ushered in an exciting new chapter in the world of TLM partnerships. The Irish Blood Transfusion Society, after kindly donated a wide array of essential equipments and medical supplies that are currently travelling from Ireland to Tanzania, have decided to make the long journey themselves – virtually! The IBTS Trip to Tanzania for TLM challenges IBTS staff and supporters as individuals or teams to collectively run, walk, swim or cycle the 7,857 kilometres it would take to reach Tanzania and raise €7,857 in the meantime. The initiative was launched on September 30th during the 'Lunch and Learn with Dr Trish' online event hosted by IBTS featuring Moira Keogh (IBTS), Dr Trish (TLM) and Caroline Mullen (CHI) – whose email on June 2nd to the IBTS in search of equipment catalysed this exciting partnership! TLM wish every success to the IBTS in their journey and look forward to continued partnership and growth – safari njema – safe travels! Follow their progress here!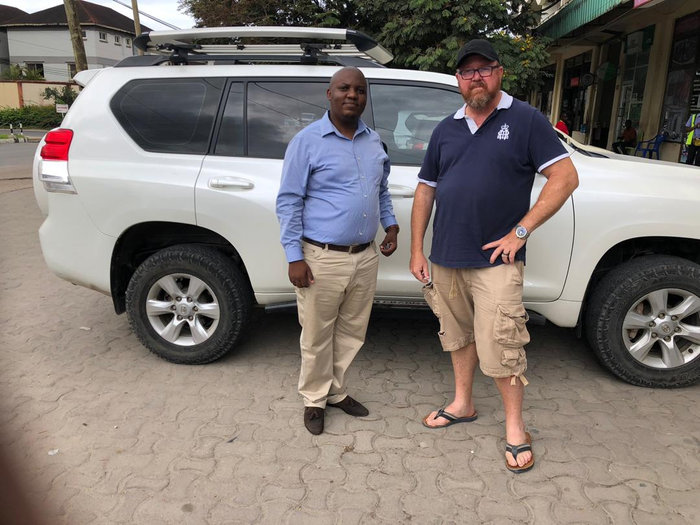 We're so Prado our new Toyota!
We were blessed this month with the wonderful surprise of receiving an incredibly generous donation of a Toyota Prado from our friends at ESBI that was surplus to their requirements in Tanzania. Massive thank you to ESBI's Francois Pienaar and Dave Shepherd for this incredible gift, (and DFA's Chloë Horne for nominating us!)
00:0001:59
Susan Webb for TLM
In the above video, the incredibly talented and generous artist Susan Webb tells us about the live streaming painting classes on offer with the Irish School of Landscape painting. This month, Susan has so generously given us a code "theirlivesmatter" – which directs 50% of proceeds to TLM! Thank you Susan and let's get painting!! #wearetlm Click here to partake!
September Superstar:
Our little friend Dama is our September Superstar as she has been fighting leukemia like a true champion since January 2019. It is so wonderful to see her doing so well and just have the last few hurdles to overcome.
LPRs
We have launched a new programme we have called our Little Project Requests on social media and our website. These requests are for small projects or individual patient needs. Whether we urgently need something repaired or sourced, need special treatment for a child, or need help to safely transport a child to care these LPR's can provide critical relief to our families through our incredible supporters.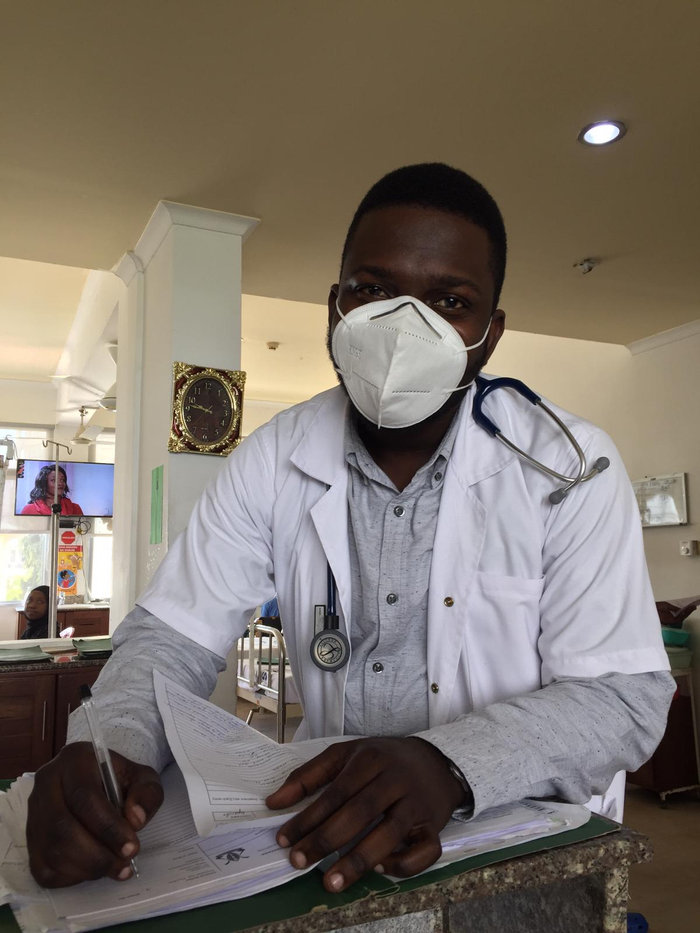 New doctor – Karim
After volunteering for three months on Upendo and Tumaini Wards, Dr Karim Bembe has officially joined the TLM family. We are delighted to have him working with us, as we know the children are! He is dedicated, quick learning, compassionate and determined – he is TLM! Karibu Dr Karim!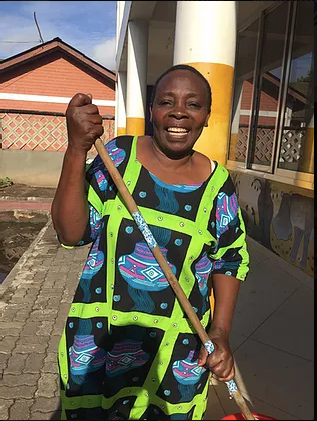 September's Star staff member – Sister Hawa
Sister Hawa is one of our beloved Health Attendants at our outpatient home-away-from-home hostel – Ujasiri House – House of the Brave! In the month of September Hawa exceeded the title of Brave and went to the moon and back for the 22 children and their families staying at Ujasiri house. As well as being responsible for overseeing the children's many temperature, weight and health checks, monitoring any developments overnight or that appear suddenly, she is a crucial part of the family that make up the Ujasiri and TLM teams. She also works side by side with House Manager Hilda to ensure that Ujasiri House is a place that the children and families can be proud to call home – until they can return to their own. She can often be seen caring for the many beautiful flowers and potted plants, play areas, washing up areas and living room. She is kind, she is patient, she is hard-working and she most certainly is an example to us all when it comes to seeing the beauty in every day. We love you Sister Hawa thank you for continuing to dedicate yourself to our beautiful children and their treatment! You Are TLM!
00:0005:00
COVID update
Take a look at this beautiful video put together by our friend and consultant paediatrician Dr Niamh Lynch. In this video you can see exactly where every penny of every donation we received went! This video also explains what course of action we have decided to take with our plans to have a St Patricks day Ball – Take a look!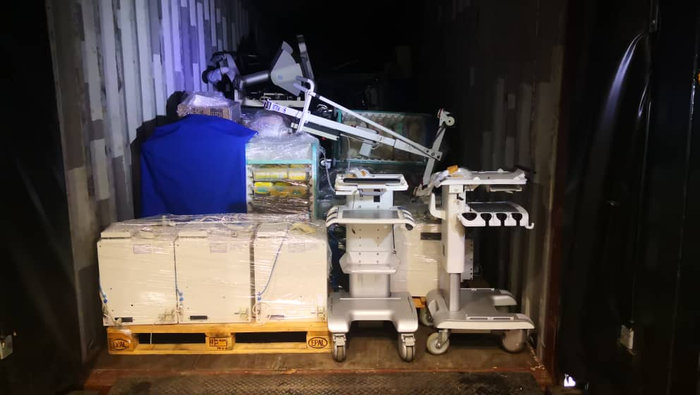 The 40 and 20 ft container
Just a few weeks ago a 40ft container and a 20ft container full of medical equipment, machines, drugs, trolleys, beds, needles and even toys and psycho –social tools! These shipments were coordinated by our lovely friend and colleague in CHI: Caroline Mullen. The medical director of CHI Dr Peter Greally introduced TLM to the wonderful people at Irish Shipping who mobilised a team of incredible volunteers managed by Declan Freeman and Michael Connolly. We are also grateful to the IBTS, CHI, CUH, UCHG, Aras Atracta and everyone else who donated equipment, toys and essentials that will be so welcome on our wards when they arrive via the Indian ocean!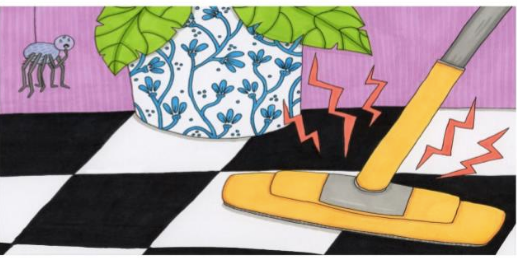 Sammy Spider Stays Safe
Sammy Spider Stays Safe is a beautiful and informative children's book created by the wonderful Mrs Deirdre Corrigan to help children come to terms with the ever-changing world around us as we adjust to the new virus. Deirdre so generously sent us the beautiful book and is helping us print copies in Ireland, as well as allowing us to translate it into Kiswahili and some of the illustrations into black and white so that it doubles as a colouring book! We are so excited to have this wonderful new resource and are endlessly grateful to Deirdre for the work she is doing for children the world over and for her generosity in including us! Thank you Deirdre!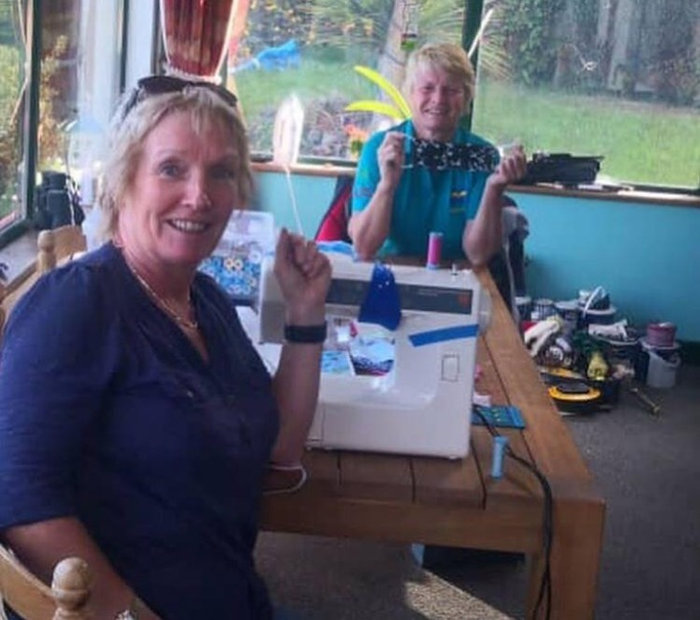 Masks
We have been completely bowled over by the outpouring of generosity by our supporters during the last few difficult months and would like to highlight the special efforts of those who gave so generously of their time and talents and made masks! Wild Cocoon in Claremorris, Co.Mayo, the amazing East Coast Mask Makers, the wonderful Monica and Audrey from Cliff Road Masks in Co Wicklow, our friends at Handmade from Tanzania, IST and Dr Niamh Conlon who organised masks to be sold at St Vincents Hospital in Dublin and who has raised over €2,000 in donations so far! You are all TLM!!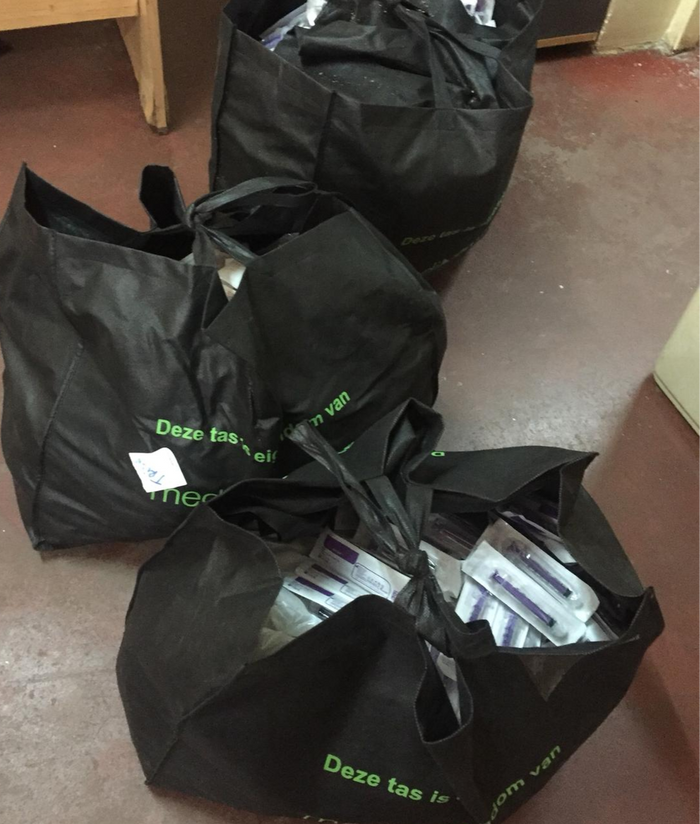 The Wings of support emergency deliveries
Wings of Support – KLM's charity have been supporting us for over eight years and truly became our lifeline during our most challenging time, the coronavirus period. Wings of Support so generously agreed to help us transport essential donations from bone marrow needles to catheters to advanced high tech medication, to make sure that our clinical care was as uninterrupted as possible despite the pandemic.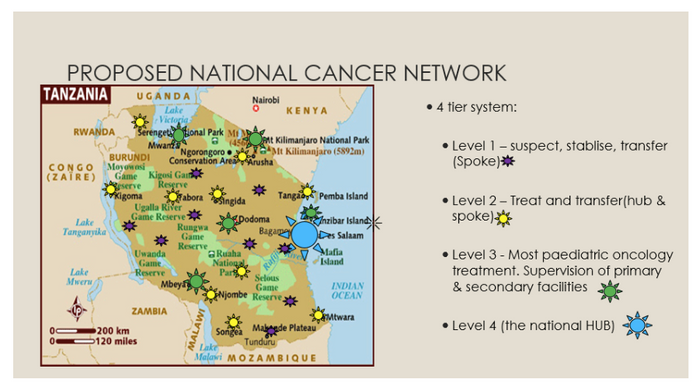 The presentation at Rotary
Thank you so much to our Friends at Rotary Club Dar es Salaam for having our COO Lilian and CFO Alex to present to your team all about our expansion across Tanzania – take a look at this slide to see where we are and where we will soon be! Thank you for having us – hope to come again soon!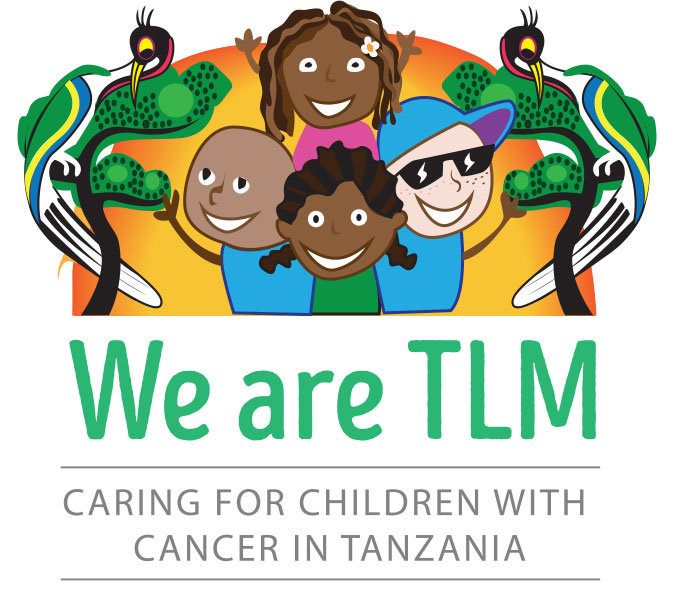 We Are TLM and we want to hear from you!